Jerusalem Reunification Monopoly Tour: Day 6
For today's tour around the special edition Jerusalem Monopoly board, released in honor of the 50th anniversary of Jerusalem's reunification, we are visiting lions, of stone and of flesh, and beginning at one the city's oldest gates, to end at its newest.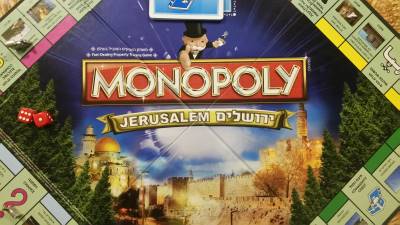 Lion's Gate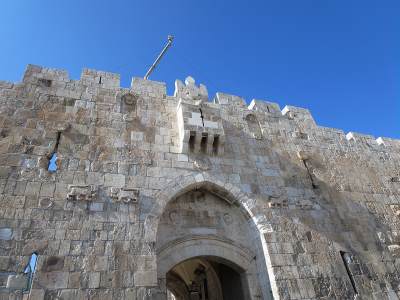 Leiris202, cc-by-2.0
One of the seven gates in the ramparts that surround the Old City of Jerusalem, Lion's Gate features prominently in the story of Jerusalem's liberation 50 years ago. It was through this gate that Israeli forces first entered the Old City, which had been closed to Jews and Christians for 19 years. From there, the Jerusalem Brigade made it to the
Western Wall
.
The gate, built in the 1500s by Suleiman the Magnificient is named after the reliefs of lions carved on either side of the entry way. Apparently, the animals depicted are really leopards, but everyone thinks they're lions.
The Biblical Zoo
For some live lions (or leopards, if you prefer), we head to the
Tisch Family Biblical Zoo
.

Alexander Muvtzin, cc-by-2.5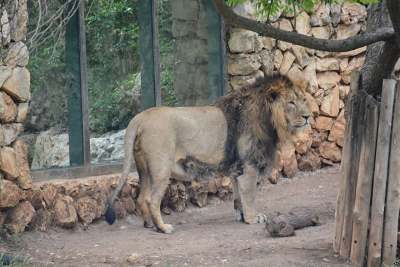 Alexander Muvtzin, cc-by-2.5

Alexander Muvtzin, cc-by-2.5
And we conclude the day at the entrance to Jerusalem:
The Calatrava Bridge of Strings
Jerusalem's newest and tallest landmark is its
Calatrava bridge – officially Gesher Hameitarim, the Bridge of Strings
. The bold structure was designed by award-winning architect Santiago Calatrava, known for his many visually striking bridges and buildings around the world. Meant to recall King David's harp, the bridge is certainly a striking landmark at the main city entrance...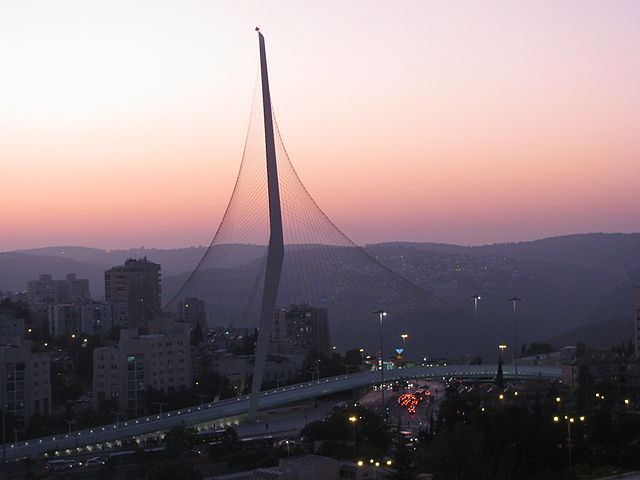 Yehudit Garinkol, cc-by-2.5