First Jerusalem Railway Station

The First Jerusalem Railway Station is a fun destination even if there's no train. 

The former train station has been converted into an enjoyable cultural complex with activities for the whole family.
The station today

Restaurants, stalls for artists to display their wares, an art gallery, open air concerts and a bike trail together create a relaxing yet lively indoor-outdoor atmosphere. 
Built over a hundred years ago, the original building was the final stop on the Jaffa-Jerusalem railroad.  Service on the line was discontinued in 1998 and the building was abandoned.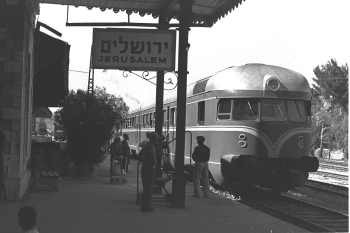 The station in 1956

In 2013, it was reimagined as a space where people could come enjoy culture, good food, music and outdoor activities.  Locals still call it the Tachana Hayeshena (the old station) but its official name is now the First Railway Station. 
There are a variety of restaurants, many (but not all of them) kosher, which range from modern Israeli cuisine to a fruit shake bar and an ice cream shop.   If you want to relax at a café with a good read, there's even a book shop.
Rent a Bike at the Jerusalem Railway Station

Many different kinds of bicycles are available for rent - there's a lovely bike trail that follows the original railroad tracks, an area that's been renovated and landscaped into a park. 
If you'd like to turn your bike ride into a tour, the bike rental by the station's entrance also offers a smartphone app that gives you a guided tour of the sights along the route. 
They have bikes, electric bikes, tricycles and Segways for rent, with rates by the hour, two hours or half-day.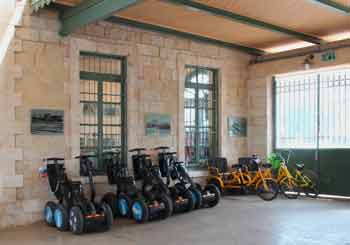 A Place for Kids
The Jerusalem Railways Station is great place to spend a few hours even with younger kids. The children's pavilion offers bubble-blowing stations, a drawing table, wooden blocks, and rents out bikes and other wheeled contraptions for kids which they can enjoy using in the central open space of the station.
The central space is shaded and is where musical performances are held several evenings a week during the summer.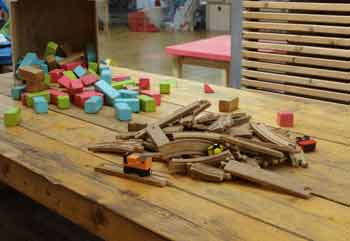 This is also where the temporary ice skating rink is set up during March and April and special events - such as the circus - often take place in the adjacent lot that used to be the train yard.
During the week, the first train station usually is relaxed and calm in the morning, with jazzy music playing softly from speakers set up throughout the complex.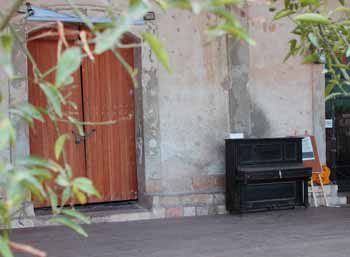 It gets busier in the evenings, when, three times a week, artists open up the display stalls and performances or special events take place.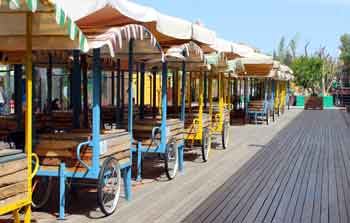 Morning or evening, the First Jerusalem Railway Station is a lovely place to spend a few hours.
A full schedule of performances and market days is available at firststation.co.il .

(If you're looking for the "real" train station - the one where you can actually get a train - make sure you head for Malha Train Station instead. Read more about traveling to and from Jerusalem by rail here.) 

Jerusalem

>
Modern Jerusalem
> First Railway Station
Jerusalem
Kids Activities
> First Railway Station
---
Don't Miss What's New in Jerusalem!

Stay up-to-date with all that's new in Jerusalem and on this site. Subscribe to the RSS feed at the top of the navigation bar over on the left and you won't miss a thing.
And sign up for our free monthly newsletter to stay abreast of what's going on, as well as new discoveries, seasonal events, cool Jerusalem tours and exciting activities.

Subscribe to Our Newsletter