Jerusalem Events August 2014
The Best Things to do in Jerusalem
Jerusalem events in August kick up the nights in veritable frenzy of outdoor entertainment, festivals, street parties and concerts.
There are so many things going on the problem on any given night is not what to do, but what to choose.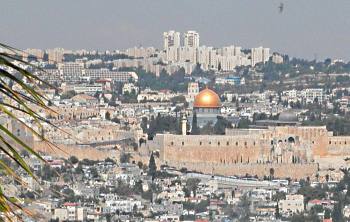 Many of the events are highly-anticipated, yearly rituals for many Jerusalemites: the arts festivals, the free Jazz evenings, the huge concerts in the park, and crowds come in droves to enjoy the highlights of Israeli culture in the delightful Jerusalem evenings.
If you're going to be here in August, plan on spending at least some of your evenings out on the town, attending one or more of these Jerusalem events.
Since most of these happenings are out of doors, bring a light jacket with you, no matter how hot it was during the day. Jerusalem evenings are balmy.
So step out and let the magic begin!
Here are some of the best things to do in Jerusalem in August. Also make sure to check for great one-time events on our Jerusalem Events Calendar.
Open Jerusalem Scavenger Hunts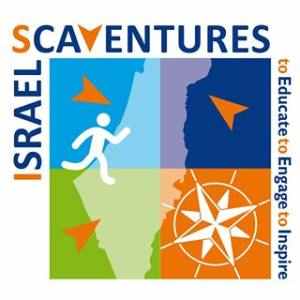 Our top rated group activity in Jerusalem is usually accessibly only if you've got a group of four or more people ready to participate.  In July, however, Israel ScaVentures is running three "open" hunts so individuals as well can enjoy this exciting, educational trip through history. 
There is no minimum group requirement on these dates.  Space is limited, however, and open hunts fill up fast, so advance booking is required.
When: Wednesday, August 13 and Friday, August 22; 10:00
For more details and to pre-register online,  click here.
International Puppet Theater Festival
This unusual festival attracts puppeteers from all over the world.
It's been running for over 20 years and provides a whole roster of performances by international artists. Shows are aimed for children and families, which makes this a Jerusalem event everyone can enjoy.
There are also sessions and exhibitions for and by professional puppet theater directors.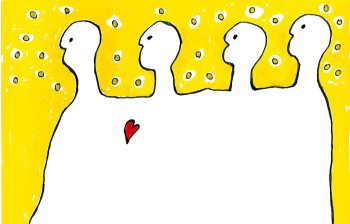 While most performances by Israeli artists are in Hebrew, there are shows in other languages as well. The schedule usually includes performances by puppeteers from: Belgium, England, France, Spain, Switzerland, Italy, Hungary, Netherlands, with directors from as far afield as Denmark, India, Slovenia, Latvia and Scotland, just to name a few.
When: August 10 – 14, 2014
For the complete schedule and tickets, visit www.traintheater.co.il.
Hutzot Hayotzer


International Arts and Crafts Festival
The largest festival here, and to judge by the crowds, one of the favorite things to do in Jerusalem in August, is undoubtedly Hutzot Hayotzer, the International Jerusalem Arts and Crafts Festival.
This highly anticipated Jerusalem event runs almost two weeks and occupies Sultan's Pool in Gei Hinnom – the Hinnom Valley, just outside the walls of the Old City.
There are two sections to the exhibits. The International Pavilion offers visitors a glimpse of the traditional arts, crafts and musical performances from countries around the world. While it's interesting, the quality of the products on sale there are the highest, since they're usually touristy things imported by each country's cultural or consular mission. What is great, and makes this one of the most highly anticipated summer Jerusalem events, is the Israeli section, where fine Israeli craftsmen display their wares, from glass blowers to carpenters, jewelers and doll makers.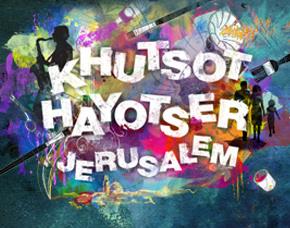 There are gymnastic exhibits and small performances – mimes, musicians, etc – scattered throughout the grounds.
One section is devoted to children's theater and craft. (We'd recommend avoiding the highly overpriced camel ride, however.)
Wandering between the artists' stands, enjoying your choice of anything from hot dogs to cotton candy, falafel to waffles, and watching the colorful crowds make this a really enjoyable Jerusalem event.

For many people, the highlight each night is a massive open-air concert by top Israeli pop starts, held in Sultan's Pool, which, in Ottoman times, was one of the main water reservoirs for the Old City.
When: August 11-23, 2014; Sundays-Thursdays 18:00 – 23:00 and Saturday from one hour after the end of the Shabbat until midnight; closed Fridays.
Concerts begin at 21:00.
Admission: Tickets at the gate.

Group, Yerushalmi-card and family discounts available.
Woodstock in Jerusalem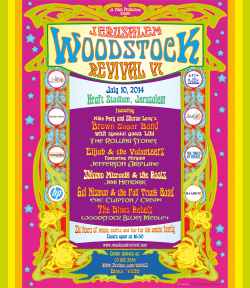 If you think the 60s were the height of romance, kick off
July with a blast from the past at the Woodstock Revival.
Get dressed for the occasion: this Jerusalem event is major hippie-nostalgia time, so dig out your bell-bottoms, fringes, let down your hair and pick some flowers and settle down to relive the glory days …
A line-up of top Israeli artists cover everyone from the Rolling Stones and Cream, to Led Zeppelin and more, including the required Bob Dylan and Joan Baez wannabes.
OK – so this might not be the first thing to come to mind when you think of Jerusalem entertainment, but it's still a
lot closer than most people today will get to the legends.
When: July 10, 2014
When: August 21, 2014
Where: Kraft Stadium. No food or beverages other than water are permitted into the arena.
Admission: 104 shekels/84 for students and seniors if you buy tickets online; 140 shekels at the door.
Jerusalem Events: The Beer Festival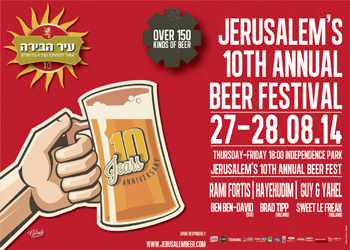 Wind up the summer with a cold one at the lively street party that is Jerusalem's annual Beer Festival.
Celebrating its 10th year on the Jerusalem entertainment scene, the festival has been growing each year.
There are representatives of most major brand, from Stella Artois to Samuel Adams, Tuborg to Heineken, not to forget Israel's own brews. There is also an interesting network of Israeli microbreweries. And, of course, there's food. So if it's beer you want on a hot summer night, head out to the Jerusalem Beer Festival and have a pint of your favorite brews. Then, please remember to take a cab home.
When: August 27 to 28, 2014; 18:00 to midnight
Where: Independence Park
Admission:  40 shekels; soldiers/sherut leumi/students/Yerushalmi-card holders 35 shekels.
For tickets and more details, click here.

---
Jerusalem
› August Events
---
Don't Miss What's New in Jerusalem!

Stay up-to-date with all that's new in Jerusalem and on this site. Subscribe to the RSS feed at the top of the navigation bar over on the left and you won't miss a thing.
And sign up for our free monthly newsletter to stay abreast of what's going on, as well as new discoveries, seasonal events, cool Jerusalem tours and exciting activities.

Subscribe to Our Newsletter