Jerusalem Hotels
Find the best rates for hotels in Jerusalem right here!
Jerusalem hotels run the gamut from luxury convention sites to pilgrim guest houses – with enough choices to fit any traveling style or budget.
Use our magic search box to help you find the best hotel for you at the very best rates possible. You can also scroll down the page to find our suggestions of places you might want to consider, whether you're looking for historical atmosphere, unadulterated luxury or spiritual rejuvenation.
Find the Best Rates

Enter the dates of your Jerusalem vacation in the search box to the right and click "Go". Our search engine will go through the 30 largest reservation sites on the internet for Jerusalem hotels and find you all the prices and room availability for the dates you need.
There's always a hotel offering a special deal somewhere in Jerusalem! This search box does the all work for you.
Your search results will appear in a new window. On this new page you will find a list available hotels. When you click on the hotel you want to know more about, you will find hotel details, photographs and reviews.
Making your reservations couldn't be easier!
Historical Hotels in Jerusalem

If you want to steep yourself in atmosphere and history during this Middle Eastern sojourn, you'll want to look into those hotels that feature prominently in the city's history.

Experience these historical Jerusalem hotels:
Even if you choose to stay elsewhere, try to include one or more of them on your list of places to visit - you can rest your feet in their lobbies, soaking up the ambiance and delve into Jerusalem history all at the same time.
Luxury Jerusalem Hotels

If your goal is to get away from it all in a place where you can pamper yourself after a long day of sightseeing, then Jerusalem offers you a choice of luxury hotels. Nice bathrooms, gorgeous swimming pool, faultless room service ... .
Several international hotel chains have representative outposts in the holy city that offer the ultimate in all the luxurious extras.

** Check out Jerusalem's newest star: the Waldorf Astoria.  This stunning Hilton affiliate was just voted one of the Top 10 Hotels in the world by Conde Nast Traveler. Check it out here!

***Two of these hotels (the Inbal and David Citadel) were just voted in the top 10 hotels in the Middle East by Conde Nast readers.
Some other five or four star hotels you may want to consider: the Ramada Renaissance , Leonardo Plaza (formerly the Sheraton Hotel Jerusalem) or the King Solomon hotel.
Discount Hotels in Jerusalem

Like most people's, our budget doesn't always allow for ultimate pampering, but fortunately, there are some very nice cheap hotels in Jerusalem.
Check out the 5 top discount hotels in Jerusalem. They are: the Prima Kings hotel, Prima Palace, and Prima Royale hotel, the Jerusalem Gate hotel, and the Regency Hotel Jerusalem.
Search here for more great deals on Jerusalem hotels.
If you're looking for budget accommodations and have a sense of adventure, check out some of the hostels in Jerusalem. They range from the really cool to the charmingly shabby, but boast unbeatable locations. Alternatively, you could also choose an IYHA Jerusalem hostel.

Pilgrimage Hostels

Are you on a spiritual quest? Staying at a Jerusalem pilgrimage hostel or guesthouse can add just the right dimension to your stay. An added bonus: this is also one of the cheapest ways to go.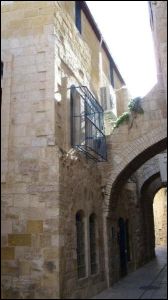 Kosher Hotels in Jerusalem

Need a kosher hotel? Check our directory of kosher hotels in Jerusalem.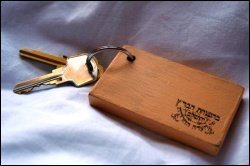 Bed and Breakfasts in Jerusalem

If it's the intimacy of a Bed and Breakfast you're after, check out the Israel News Agency's directory of bed and breakfasts.
We can't tell you much about them (since we're lucky enough to have our own beds and breakfast right here at home) but if you have any experience with a Bed and Breakfast in Jerusalem, we'd love to hear about it.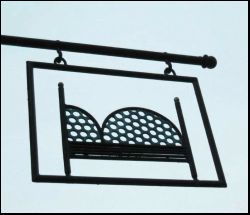 If you prefer the privacy of an apartment, click here for a choice of Israel apartments for vacation rental.
Get the Latest Travel Deals

---
Don't Miss What's New in Jerusalem!

Stay up-to-date with all that's new in Jerusalem and on this site. Subscribe to the RSS feed at the top of the navigation bar over on the left and you won't miss a thing.
And sign up for our free monthly newsletter to stay abreast of what's going on, as well as new discoveries, seasonal events, cool Jerusalem tours and exciting activities.

Subscribe to Our Newsletter
Jerusalem
› Jerusalem Hotels