Jerusalem Museum Guide

A complete Jerusalem Museum list would be long - there are more than 60 of them in this small city.
From the world-famous Israel Museum to the fascinating kids' exhibits at the Bloomfield Science Museum, Jerusalem museums cover every historical era and almost every possible area of interest, offering something for everyone. Here is our list of favorites. (After our obligatory first nod to the Israel Museum, we list them in alphabetical order, not necessarily in order of preference!):

The Israel Museum

The crowning jewel of all Israeli museums is without a doubt the Israel Museum. This one is not to be missed. It's a must-do, so put it on your itinerary and don't leave Jerusalem without stopping here at least once, if not twice!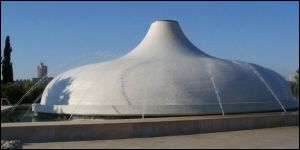 Bible Lands Museum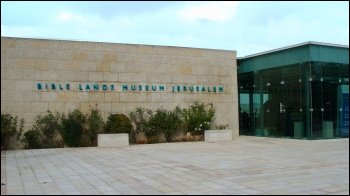 The Bible Lands Museum is the place to learn about Biblical history. This is the only museum in the world dedicated to the history of the biblical period in the many lands mentioned in the Bible and is well worth a stop on any Jerusalem tourism itinerary. Read more ...

Bloomfield Science Museum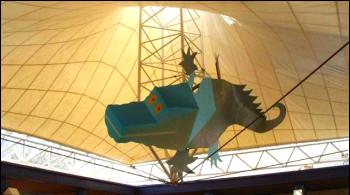 The Bloomfield Science Museum is a favorite kids' activity, rain or shine.  It is chock-full of hand-on, interactive exhibits that are fun for kids as well as for any accompanying adults.

Burnt House

The Burnt House is a home from the Second Temple period that was burned to ground when the Romans sacked Jerusalem.  It is a chilling time-travel trip back to that catastrophic event.

Tower of David Museum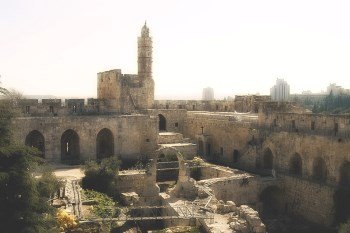 At the entrance to the Old City, the Tower of David History of Jerusalem Museum is wonderful place to get an overview of the city's checkered past before delving into a tour of the city.  Within its wall, you can walk through thousands of years of history, climb the Old City ramparts or enjoy the spectacular Sound and Light show.
Buy your tickets to the Tower of David online now.

Ammunition Hill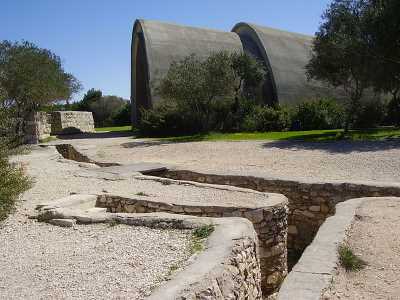 Fortified trenches at Ammunition Hill. Avichai Teichter, cc-by-2.5
Ammunition Hill, scene of a vital Six-Day War battle, is one of Jerusalem's most moving sites. Walk the trenches, explore the museum, then picnic in the park while kids climb the military tanks, then test your courage on the Zip-lines or bungee jumping.
Heichal Hagevurah - Underground Museum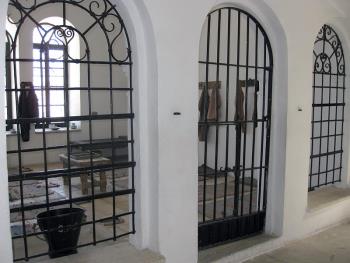 This sobering museum focuses on the history of the Jewish Underground which was active from 1920 to 1948. You can see the gallows and the cells where members of the Haganah, Irgun and Lechi were incarcerated during the British Mandate in the 1920s to 1948. Their crimes ranged from participating in illegal immigration to acts of terrorism. A bit macabre but very educational for older children and adults.

At the Russian Compound.
Hours: Sun to Thur (9:00-16:00, 15:00 in the winter); Fri 10:00-13:00
Admission fee. Guided tours in English available by prior reservation. Call 02-623-3166

Herzl Museum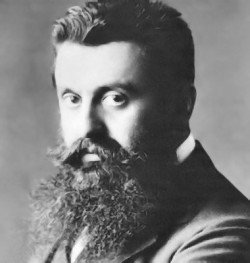 The Theodore Herzl Museum is devoted to the founding figure of the modern Zionist movement. Learn about him at the museum and then visit Herzl's tomb, along with the graves of Yitzhak Rabin, Golda Meir and others, in the gardens of adjacent Mount Herzl.
Nahon Museum of Italian Art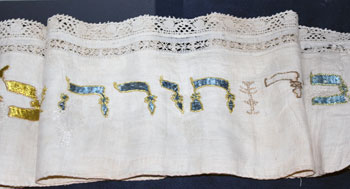 The Nahon Museum of Italian Jews and Art is a little known gem. It showcases the exquisite art of Italian Jews, through Jewish religious artifacts from Italian Jewish communities. It is also home to the Conegliano Veneto Synagogue, a 16th-century synagogue brought over to Jerusalem piece by piece, and which is used today as a place of worship by Jerusalem's community of Italian Jews.
L.A. Mayer Memorial Institute for Islamic Art
There are surprises at this museum - not only does it house a superb collection of Islamic art from the 7th century to the present, including some lovely Persian tiles, beautiful carpets, and an interesting exhibit about Arabic calligraphy, you will also find a famous collection of antique Parisian watches dating from 1769 to 1823.
2 Hapalmach St.

Hours:
Sun, Mon, Wed, Thurs 10:00-15:00
Tues 10:00-18:00
Fri, Sat 10:00-14:00
Buy your tickets to the Islamic Art Museum online now.

Rockefeller Museum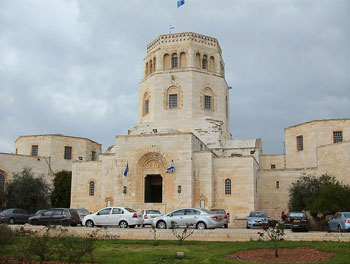 An archaeology enthusiast's wonderland, the Rockefeller Museum displays archaeological discoveries found in the Holy Land during the British Mandate period.
Wohl Archaeological Museum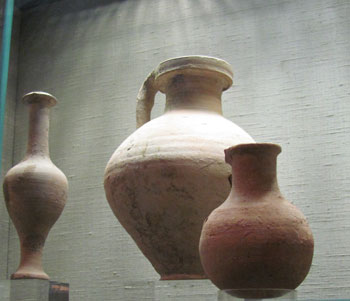 Walk through six houses from the days of the Second Temple at the stunning Wohl Archaeological Museum. A real eye-opener of how people lived in Temple times and what may still be hidden under our feet in the Jewish Quarter. A fascinating but often over-looked treasure among Jerusalem museums. It's on our list of the 10 Best Jerusalem Old City sites.

Yad Vashem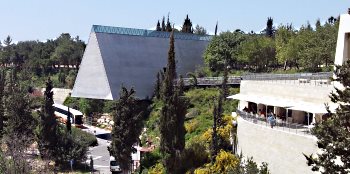 Yad Vashem Museum - The Holocaust Martyrs' and Heroes' Remembrance Authority is a 45-acre campus that includes several Jerusalem museums: the world's largest Holocaust Museum, the Yad Vashem Museum of Art, a research institute, library archives, exhibits, monuments and sculpture gardens. Don't miss it! Plan to spend a whole day here, if you can.
Book Your Jerusalem Museum Tickets Online
Jerusalem
› Museums
---
Don't Miss What's New in Jerusalem!

Stay up-to-date with all that's new in Jerusalem and on this site. Subscribe to the RSS feed at the top of the navigation bar over on the left and you won't miss a thing.
And sign up for our free monthly newsletter to stay abreast of what's going on, as well as new discoveries, seasonal events, cool Jerusalem tours and exciting activities.

Subscribe to Our Newsletter