Jerusalem Events January
The Best Things to Do in Jerusalem in January
Jerusalem events in January reflect that winter settles in at this time of year.  There are concerts, museum exhibits, performances - but almost all have moved indoors.
A reminder, though, that this is when registration starts for the Jerusalem Marathon.
Shuk Machane Yehuda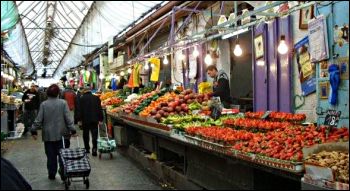 January is great time to pay a visit to Machane Yehuda, Jerusalem's fruit-and-vegetable market.  Hopefully, there has been rain by now, and new fruits are in season. In addition to the glorious produce that you'll find here year-around, the vendors start to stock up on weird and wonderful fruit that you're unlikely to find at any other time.
It's kind of thrilling to see what you'll discover...
Want to make it an exciting, fun group adventure?  Why not a shuk dash?

January Events
Jerusalem Botanical Gardens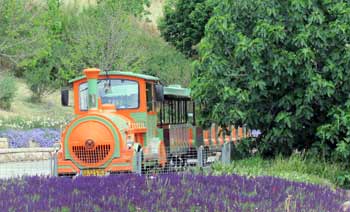 This holiday is always a nice time to visit the Jerusalem Botanical Garden.
At the Medicinal Plant Center, kids can learn about herbs and their many uses - as well as brewing up cups of tea.  There are creative wood-working workshops for kids, giant puzzles, and of course, the little train to ride around the park. For details, please call: 02-679-4012
Admission: Adults NIS 35; children, senior and students NIS 30; Family (up to five people) NIS 130. Children under18 from Jerusalem enter free when accompanied by  one parent with an ID card showing a Jerusalem address.
Monday Afternoon Concerts

One of the longest-running Jerusalem events, the Monday Afternoon Concert series as Hebrew University offer a chance to come in from the cold and warm your heart with some classical music.  The free, 45-minute performances have been going on for 40 years.  For more information, call 02-588-3936.
Time: 13:15.
Where: Room 2715, Humanities Building, Mt. Scopus campus

Jerusalem > Jerusalem Events Calendar > January
---
Don't Miss What's New in Jerusalem!

Stay up-to-date with all that's new in Jerusalem and on this site. Subscribe to the RSS feed at the top of the navigation bar over on the left and you won't miss a thing.
And sign up for our free monthly newsletter to stay abreast of what's going on, as well as new discoveries, seasonal events, cool Jerusalem tours and exciting activities.

Subscribe to Our Newsletter