Jerusalem Scavenger Hunts
Open Events Coming Up

Jerusalem scavenger hunts are some of our favorite activities in Jerusalem.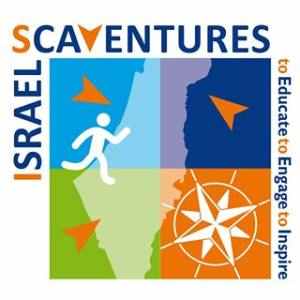 We've written a lot about them here, and here.  We rave about them and can't recommend them highly enough.

The thing is that usually, you need a minimum of four people to be able to book a one.
A few times a year, however, Israel ScaVentures runs a series of "open hunts."  These are the same, real scavenger hunts, but anyone can join, with no minimum number required.  This means singles, couples and small families can also experience this incredibly fun and original way of exploring Jerusalem.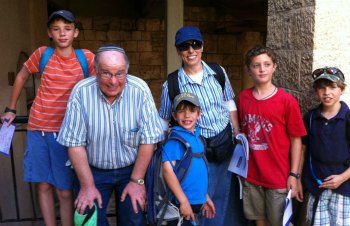 Forthcoming Open Israel ScaVentures

The next open Jerusalem Scavenger hunts will be on the following dates in October, 2014.
On the Old City Scavenger Hunt, you will navigate your way from station to station, discovering en route the untold secrets of the Jewish Quarter. The tales of inspiring people, ancient places and tremendous events covering over 3000 years of Jewish History will come to life as you explore your route with maps and mission packs in hand.  Ideal for kids age 6+,teens and adults!
The Shuk Dash is fast-paced competitive game through Jerusalem's market, Mahaneh Yehuda.
The Gush Etzion Scavenger Hunt is a fascinating exploration of the Path of the Patriarchs, the heartland of Israel. (You must have a car, however.)

Advance booking required. 
These open hunts fill up quickly, so don't delay!

---
Don't Miss What's New in Jerusalem!

Stay up-to-date with all that's new in Jerusalem and on this site. Subscribe to the RSS feed at the top of the navigation bar over on the left and you won't miss a thing.
And sign up for our free monthly newsletter to stay abreast of what's going on, as well as new discoveries, seasonal events, cool Jerusalem tours and exciting activities.

Subscribe to Our Newsletter