Jerusalem Travel Information
What you must know about Jerusalem travel: It is serendipitous.
You will run into people you never expected in places you never expected to see them. You will suddenly discover something wonderful at the most surprising time.
It is simply a fact of life here: Expect the unexpected.
All serendipity aside, even if you're the happy-go-lucky kind, there's still lots of pragmatic information about travel to Jerusalem that you simply must have before you can pack or book an airline ticket.
Practical stuff like what to take with you given the weather and the time of year, and making sure you have money on hand.
Once you've got the practicalities taken care, that's when you can let the unexpected happen!
So here's the basic info you need to help you plan your trip so you can travel Israel with confidence.
To jump straight to a particular topic, use the links here:
weather / what to pack / time in Jerusalem / Israeli currency /
the week in Jerusalem / Israeli food / Israeli languages /
If you need urgent help with a medical problem or need to contact your consulate or embassy, see: Emergency Numbers
Weather in Jerusalem

Spring and summer are the peak times for Jerusalem travel with good reason: then, Jerusalem is blessed with sunny days and balmy nights and no fear of rain.

Winters are mild and – in a good year – very wet, with an occasional fairytale like snowfall.

Many travelers actually prefer the winter season here, when they avoid the summer's high temperatures.

For a season-by-season look at our climate and a daily forcast, see our Jerusalem weather page.

What to Pack for Jerusalem Travel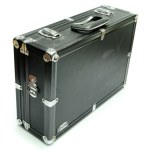 When packing for Jerusalem travel, you should be aware that what you wear matters in Jerusalem more than in most other places you might have been. For important information, before you start packing, please read our comment about modest clothing.

Here's a list of must-bring-with-you items:
Comfortable, durable walking shoes, no matter what the season.
In the summer:
A sun hat
Plenty of sunscreen. You can get it here, but it's expensive.
A light jacket or sweater. Although days can be scorching, even at the height of summer (July and August) the evenings are mild, sometimes chilly.

A swimsuit. After a day of sightseeing, a dip in the hotel pool might be right up your alley. If your hotel has no pool, Jerusalem has a beautiful public pool set in the pine forest of the Jerusalem Mountains.
In the winter:
Waterproof boots or shoes

Warm, waterproof coat

An assortment of layering clothing. Because Jerusalem buildings are made of stone, they take a while to adjust to outside temperature changes and central heating is rare. You might have a perfectly warm, sunny day - and then step into a building that's freezing inside. So the best way to go is to wear layers that can be added or removed as necessary.
As you plan your trip, be sure you pack efficiently with these tips geared especially for women. And be sure to leave enough room in your bags for souvenirs!
(Running out of room in your bags? Send your Jerusalem travel mementos home ahead of you by ordering some local favorites, like Ahava hand cream and other Dead Sea Salt beauty products or handmade Israeli jewelry and gifts.)

The Time in Israel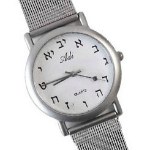 Jerusalem standard time is UTC/GMT +2.
Daylight Saving Time begins on the last Friday in March. It ends on the Sunday between the holidays of Rosh Hashanah and Yom Kippur. Thus, during the summer, the time in Jerusalem is UTC/GMT +3.

Israeli Currency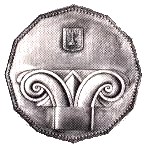 Israeli currency is the new Israeli shekel. Its abbreviation is NIS.
What is the Israeli shekel worth today?

To use the currency converter below, enter the amount of shekels you would like to convert, then click the convert button. The converter is set by default to change shekels to U.S. dollars.
To convert U.S. dollars to shekels, click on the grey drop-down arrows to choose a different currency for the From and To boxes. By changing the currencies in these boxes, you can also use the converter to convert shekels into any other currency or vice versa.
The Week in Jerusalem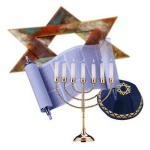 The work week in Jerusalem depends on your neighborhood ... Sounds strange? Well, it does take some getting used to!
Officially, Israel has a six-day workweek that begins on Sunday and ends on Friday afternoon. Saturday - the Jewish Sabbath - is the official day of rest.
The Sabbath begins at nightfall on Friday and ends an hour after nightfall on Saturday.


When making your Jerusalem travel plans, take into account that most businesses and restaurants will be closed from Friday noon until Saturday night. Government offices are closed Fridays and Saturdays. There is no public transportation from 90 minutes before the Sabbath until Saturday night.
In Arab neighborhoods, however, the Muslim day of rest is Friday and shops may or may not be open. And in Christian areas, Sunday is the day off.
For more, see official and religious holidays.
Israeli Food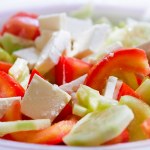 Israeli food is a unique fusion of Mediterranean, Middle Eastern, North African and Eastern European cuisines. One of the exciting things about Jerusalem travel is the opportunity to experience a wide variety of delicious exotic meals.
Check out our primer on Israeli food to learn about dishes you ought to try while you're here. We also provide recipes so you can enjoy traditional Israeli food at home, like gyros sandwich, falafel or Israeli salad.
Israeli Languages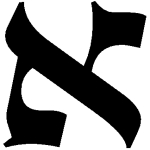 The official Israeli languages are Hebrew and Arabic.
Almost anyone you run into will speak some English, though, and if not English, Russian. This is an incredibly international city - you can hear more languages in one afternoon spent in downtown Jerusalem than in a lifetime spent in other cities.
Still, your Jerusalem travel will be a lot more fun if you can pick up a few basic Hebrew phrases or some conversational Hebrew skills before you go.

Find out what's the best way for you to learn to speak Hebrew.
Facts about Israel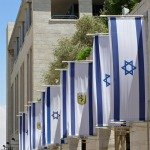 Are you a numbers buff or need some statistics for a school report?
There's no denying Israel is a fascinating country - we've got the numbers to prove it; it shows in facts and figures, too.
Check our page dedicated to Israel facts.

For information about visas, immunizations, flights, and other Israel travel information, please click here.
And be sure to check out our growing collection of Israel travel tips - ours and those shared by other visitors like you.

Can't find what you need to know about Jerusalem travel? Ask us!
Jerusalem

>
Travel Planner
> Jerusalem Travel Info
---
Don't Miss What's New in Jerusalem!

Stay up-to-date with all that's new in Jerusalem and on this site. Subscribe to the RSS feed at the top of the navigation bar over on the left and you won't miss a thing.
And sign up for our free monthly newsletter to stay abreast of what's going on, as well as new discoveries, seasonal events, cool Jerusalem tours and exciting activities.

Subscribe to Our Newsletter