Ahava Hand Cream
Israel - delivered to your home!
Ahava hand cream is a favorite gift from Jerusalem. It's probably the single most popular of all Ahava products and there's a good reason why.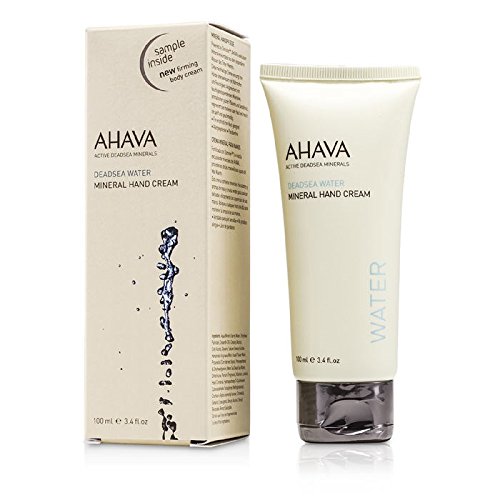 Dead Sea minerals from the lowest point on Earth have such unique healing properties that people having flocked to the sea for its therapeutic waters and mud for thousands of years. This hand cream is made in Ahava's facility on the shores of the sea and it takes full advantage of the skin-beautifying and joint-soothing minerals, making the cream simply one of the best around. 
(This page contains affiliate links to Amazon.com)
Why do we recommend Ahava hand cream? We've personally experienced the benefits of the Dead Sea and besides the relief of aches and pains and annoying skin conditions, it also leaves your skin softer than you've ever felt it. No hand cream can replace a full-body soak, but this one comes close, leaving your hands delightfully soft and pampered, without any greasy, heavy feeling.

During Jerusalem winters, the richer Dermud Intensive Hand Cream (affiliate link to Amazon) is wonderfully soothing for chapped skin. Ahava's Dermud line is specially designed for particularly dry, sensitive skin.

The line also includes an amazing Moisturizing Shower Gel, which we also highly recommend.
More Ahava Hand Creams & Beauty Products

Ahava hand cream isn't the only thing this company does well. Here is a selection of other Ahava beauty products we think highly of. These include foot creams, body lotions and the one-of-a-kind Ahava bath salts.
Two other Ahava products we can't stop raving about are the Liquid Salt and actual Dead Sea mud.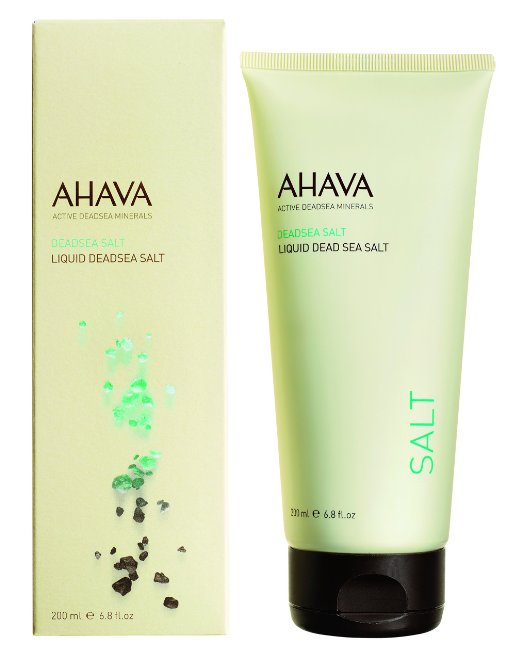 Ahava Liquid Dead Sea Salt is a concentrated gel of Dead Sea minerals. Along with Vitamin E, algae extract and grapefruit oil, the gel contains 32 percent Dead Sea minerals. The company claims it detoxifies, exfoliates, purifies and strengthens sensitive skin.
We make no medical claims, but anecdotally, we know many people who swear it helps ease dry skin, the discomfort of psoriasis skin patches, and joint pains.
Smooth the gel on your wet skin or affected joints and leave it on for two minutes before showering it off.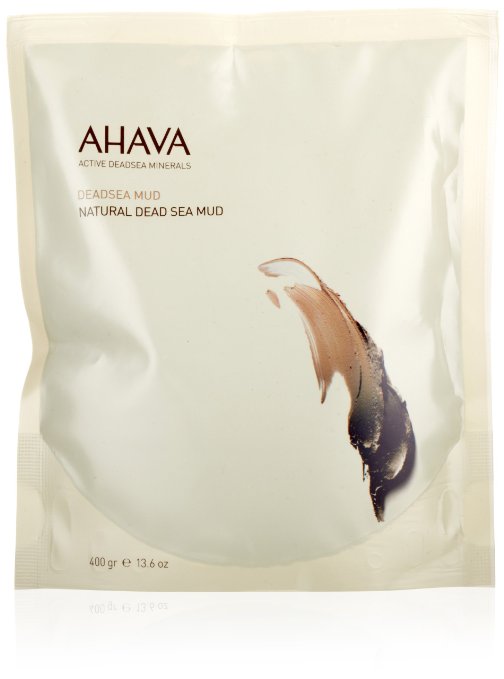 Ahava Natural Dead Sea Body Mud is 100% Dead Sea mud in its purest form. This is a close as you can get to the benefits of wallowing on the shores of the sea. Warm the convenient pack in the microwave or in a bowl of hot water. Test the mud's temperature, then apply to painful joints, sore muscles or affected skin. (It's not for use on the face.) Let it sit there for fifteen minutes while you rest ... it's like having a spa day in your own home.
These mud packets are a popular souvenir from Israel. The big advantage of buying them here, rather than at the Dead Sea resorts where they are often overprices for tourists, is that you won't have to carry them home in your luggage. First of all they're heavy (14 ounces for a 5 inch by 6 inch packet), and secondly, if you put it in your carry on, you may get stopped by security; on the X-ray machines, the packets look like plastic explosives. No joke – it's happened to people we know! So do yourself a favor and pick up a few packs online, and pamper yourself and your friends.
Indulge in the healing properties of the Holy Land. You'll be glad you did!
Dead Sea Tours

---
Dead Sea and Masada Tours

---
Don't Miss What's New in Jerusalem!

Stay up-to-date with all that's new in Jerusalem and on this site. Subscribe to the RSS feed at the top of the navigation bar over on the left and you won't miss a thing.
And sign up for our free monthly newsletter to stay abreast of what's going on, as well as new discoveries, seasonal events, cool Jerusalem tours and exciting activities.

Subscribe to Our Newsletter