Emergency Telephone Numbers and Consulates in Jerusalem
Police 100
Ambulance 101
Fire 102
Rape Crisis Center 1202
Note:
From outside Jerusalem, you must dial the city prefix (02) before any 7-digit phone number. From outside Israel, you dial only the (2) - without the zero - between the country code and the phone number.
Inside the city you do not need to dial the (02) prefix unless you are calling from a cellular phone.


Crisis Center for Religious Women 673-0002
Milev Center for Crisis Counseling 1-800-654-1111
Hikers Rescue 997-3011/996-4870
Hospitals
Hadassah Ein Kerem Medical Center
677-7111
Hadassah Mt. Scopus Medical Center
584-4111
Shaarei Tzedek Hospital
666-6666
Bikur Holim Hospital
646-4111
Foreign Consulates
Belgium - 582-8263
France - 625-9481
Italy - 561-8977
Spain - 563-3473
United Kingdom - 541-4100
United States - 625-3288 / 622-7200
Contact information for
foreign embassies in Israel.




Return from Jerusalem Emergency Telephone Numbers to Useful Facts.


Return to Home page.

Traveler's Prayer
Our Gift to You!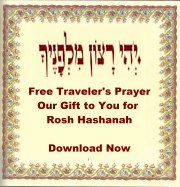 ---
Take us with you!
Only have a day or two in Jerusalem? Download our guidebook and make the most of your time here.
Introduction to Jerusalem: A Guide to the Holy City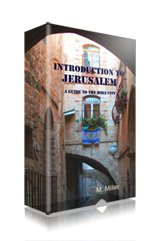 "As we had limited time in Jerusalem, I purchased your mini guide book and found it very informative. Thanks!" - Brian, S. Africa


---

Top 5 Jerusalem Hotels
Click here for the top 5 discount hotels in Jerusalem.
---
Learn to Speak Hebrew:

---
Make Jerusalem part of your life:

Subscribe to our FREE newsletter.

---
Jerusalem Video
The 6-min virtual tour