The Prima Kings Hotel,

Prima Palace and Prima Royale hotels
The Prima Kings hotel, and its siblings, the Prima Palace and Prima Royale, offer some of the best deals among discount hotels in Jerusalem.

Prima Kings Hotel

This is a popular hotel in a great location, from where you can easily walk to many tourist attractions.

Check rates and availability:
The management is friendly, the lobby is pleasant and the food very decent. It's also next door to two of our favorite (but definitely not discount!) restaurants – Keyara and Sheyan.
The rooms are on the small side and the central location – right on King George Street, in walking distance to the Old City, Mamilla Mall and Ben Yehuda Street – means it can be a bit noisy at times.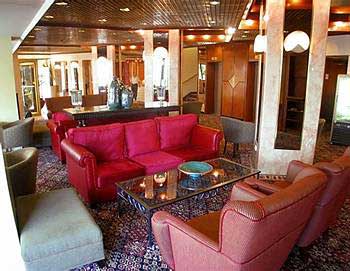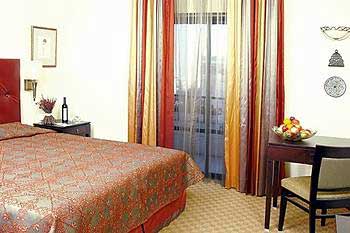 Because of its fabulous location, it is a favorite with families who want to be near the Great Synagogue for Shabbat, or who want to be in walking distance to the Old City without having stay in a presidential-class hotel.

Make your reservation at the Prima Kings Hotel here.
Prima Palace
This is a tiny hotel with a lovely front courtyard. The rooms are tiny, too, and remind me of old-fashioned European hotels. But the staff is really friendly and attentive, and breakfast is very good.
It's a block away from Nahlaot and Mahane Yehuda, Jerusalem's colorful produce market, and around the corner from Jaffa Street, so you're right in the center of town and can catch a bus from there to almost anywhere. It is also a stone's throw from the light-rail, so it's extremely convenient.
Turn right from the hotel and you can wander the quaint, narrow streets of Mekor Baruch, of one Jerusalem's religious neighborhoods.
Check rates and availability:
Due to its high standards of kashrut, the hotel caters to an Orthodox clientele as well as tourists. (See our directory of kosher hotels in Jerusalem.)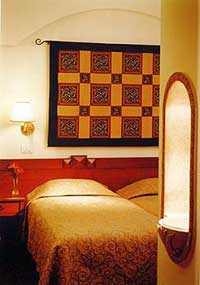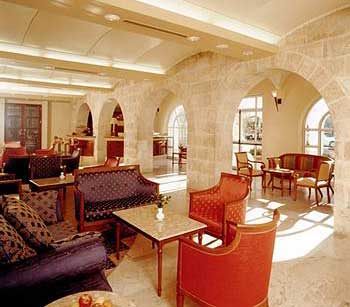 Make your reservation at the Prima Palace here.

Prima Royale
This is the most expensive of the Prima hotels (not by much, though). On a quiet, tree-lined street with a quaint name (Mendele Mocher Sfarim - Mendele the Book Seller Street – don't you just wonder who he was?), this is a well-appointed hotel, clean and comfortable.
Check rates and availability:
The Prima Royale is off King George Street, so it isn't a long walk to the center of town, or the Old City and there are good bus routes to be had there, too. Like the other two Prima hotels, the staff is helpful and breakfast here gets top ratings.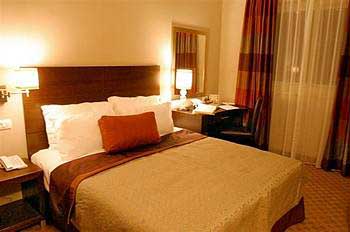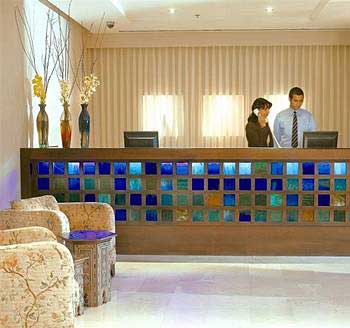 Make your reservation at the Prima Royale hotel here.

Click here to find more discount hotels in Jerusalem.
Compare Rates at Other Jerusalem Hotels

Jerusalem

>
Jerusalem Hotels
> Prima Hotels
---
Don't Miss What's New in Jerusalem!

Stay up-to-date with all that's new in Jerusalem and on this site. Subscribe to the RSS feed at the top of the navigation bar over on the left and you won't miss a thing.
And sign up for our free monthly newsletter to stay abreast of what's going on, as well as new discoveries, seasonal events, cool Jerusalem tours and exciting activities.

Subscribe to Our Newsletter