Value Hotels in Jerusalem:
The Jerusalem Gate Hotel


The Jerusalem Gate hotel is popular with tour groups.
It isn't fancy, but if you're looking at value discount hotels in Jerusalem and just need a place to sleep and eat, it does the trick: clean rooms in a convenient location. It isn't within walking distance of much (unless you really like to walk a lot) but it is just around the corner from the Central Bus Station, so you're good to go pretty much anywhere you want. It's also close to Binyanei Ha'Uma, the International Convention Center.

Breakfast is very good. There's no restaurant for lunch or dinner; however, the hotel is adjacent to a small shopping mall where you'll find some decent places to eat.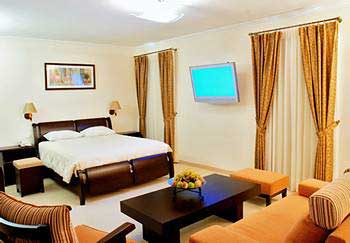 Deluxe room at the Jerusalem Gate
Standard room at the Jerusalem Gate


Make your reservation at the Jerusalem Gate here.