The Bible Lands Museum:
Ancient Jerusalem and
Bible History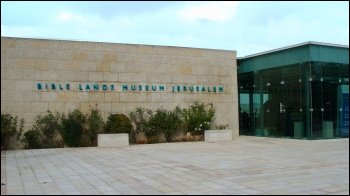 The Bible Lands Museum is the place to learn about ancient Jerusalem and Bible history. This is the only museum in the world dedicated to the history of the biblical period in the many lands mentioned in the Bible and is well worth a stop on any Jerusalem tourism itinerary.

One thing that makes the museum unusual is that the core collection was assembled by one individual: Dr. Elie Borowski. A prominent international dealer in ancient art, Dr. Borowski's passion for early civilizations and the development of writing, together with his personal collection of artifacts, was the driving force behind the museum.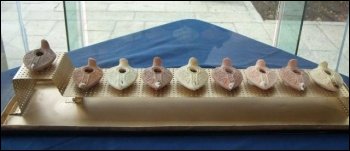 There are more than twenty galleries that cover the various civilizations of the Mesopotamian basin. One particularly interesting gallery is dedicated to the history of writing, with samples of hieroglyphics, cuneiform and other early scripts. There is an interesting model of ancient Jerusalem. Other galleries cover the Sumerians and Canaanites, as well as the Assyrian, Philistine, Sumerian, Canaanite, Roman and Christian Byzantine periods.

The museum is also known for its exceptional special exhibits. Recent shows have included "The Three Faces of Monotheism" and "Music in the Ancient World."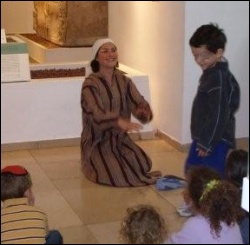 The Bible Lands is a good destination for kids, especially during school vacations. During holiday periods there are arts and crafts activities for children. Guides in period costumes tell stories, put on short plays and lead organized children's tours around the exhibits.

Our favorite part of the museum are the reproductions of the many different kinds of musical instruments that were used in the Temple.
So it makes sense that, in addition to the fascinating exhibits, the museum hosts a Saturday night concert series that showcases ethnic music, with performances as varied as flamenco artists and Yemenite percussion ensembles.

Check our Jerusalem Events Calendar for exhibits and performances a the Bible Lands Museum.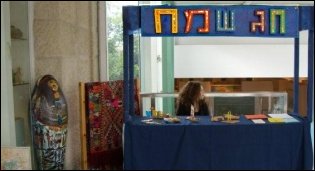 Location:
25 Granot Street (across the parking lot from the Israel Museum)
Tel: 972-2-5611066
Fax: 972-2 5638228

Hours:
Sun to Tues., Thurs. 9:30-17:30
Wed. 9:30-21:30
Fri. and holiday eves 9:30-14:00

Admission:
Adult 32 NIS
Senior Citizen 16 NIS
Pensioner 28 NIS
Student/disabled/new immigrants 20 NIS
Children 20 NIS (free during certain holiday periods)



Return from The Bible Lands Museum to the Museums page

Return to Home page