Jerusalem Events June 2015
The Best Things to Do in Jerusalem in June

June Jerusalem events are all about the official start of summer, taking advantage of the weather and ramping up summer fun - that, and a healthy dose of culture and intellectual stimulation.
Festivals, concerts, and thought-provoking discussions - that's summertime in Israel, folks!
Add your events to our June calendar below.
Among recommended annual events that grace our calendar this month:
Festival of Lights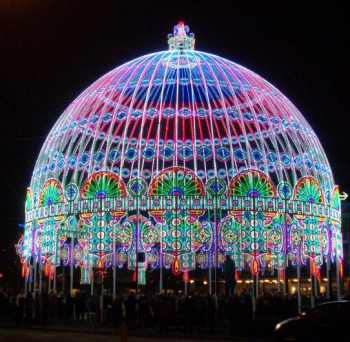 The Festival of Lights is one the prettiest Jerusalem events and one of the largest light festivals in the world. Artists use light as medium and the city's famed monuments as canvas to create stunning displays of art, highlighting both contemporary culture and ancient history.
Light displays will be exhibited throughout the Old City streets and alleys. Maps indicating the location of displays will be available at Jaffa Gate.
The main light show will be projected nightly on the Old City walls. A good place to view it would be from the end of Mamilla Mall, or the terrace and restaurant of the David Citadel Hotel.
The light show on the walls is free to all.
There is also a special performance inside the Tower of David Museum. 
When: June 3 - 11, 2015 ; 20:00 to 23:00; to midnight on June 6. No displays or shows Friday, June 5.
Getting there: During the Light Festival, the Old City will be closed to traffic from 18:00 daily.

The easiest method of getting there is probably to take the light rail to Safra Square and continue from there by foot to Jaffa Gate.
For more information on the Jerusalem Light Festival, see the official festival website.

Jerusalem Night Run


This will be the second year for the Jerusalem night run.  There are two circuits: 5 km and 10 km. The running tracks are designed to go by important historic and holy sites to illuminate Jerusalem's 3,000 years of history and culture.
The fresh, clean, evening air of Jerusalem at this time of year make this a special running experience.
When: June 18, 2015

To participate, contact the city at jem@target-market.co.il

Israel Festival: Jerusalem Events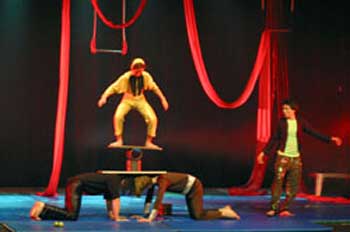 The Israel Festival usually continues from May into June. Dancers, musicians, puppeteers, comedians, singers and other performers showcase their talents in Jerusalem, with almost nightly performances at every possible venue in town.
The offerings change every year, but they always provide something for every artistic taste.
Click here for the full program of official Israel Festival performances in Jerusalem.
Look out for many more unofficial performances during this time. You'll find those listed in local newspapers, on flyers and street posters.
When: May 25 - June 24, 2015

Jerusalem Book Week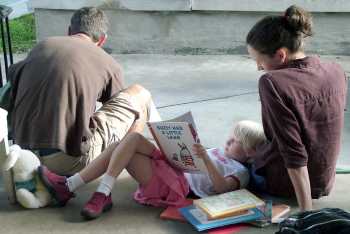 Israel is one of only two countries where book sales are going up, not down. And Jerusalem book sales lead the country.  This is a city enamored with the written word in book form and for a week, we give free rein to this love affair. 
The main fair is located at Liberty Bell park and at the First Train Station, but there are events and special sales all over the city.

When: June 4 - 11, 2015
Opera Festival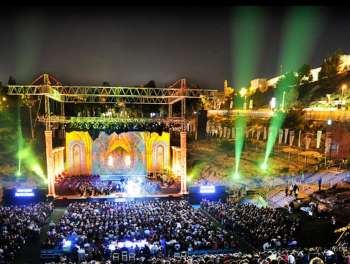 The first ever Jerusalem Opera Festival will take place this month, outdoors in Sultan's Pools, at the foot of the glorious Old City Walls. 
The Israel Opera and the Jerusalem Symphony will be performing Donizetti's L'Elisir d'Amore - transplanted to the 1940s.
For more information and tickets, click here.
When:  June 24 and 25, 2015, 20:30.


Jerusalem Events Calendar

Home page

---
Don't Miss What's New in Jerusalem!

Stay up-to-date with all that's new in Jerusalem and on this site. Subscribe to the RSS feed at the top of the navigation bar over on the left and you won't miss a thing.
And sign up for our free monthly newsletter to stay abreast of what's going on, as well as new discoveries, seasonal events, cool Jerusalem tours and exciting activities.

Subscribe to Our Newsletter