Adding More Destinations to Your Jerusalem Vacation?


When you plan your Jerusalem vacation, it may make sense to visit other destinations, too.


After all, how often do you make it to this part of the world? If the answer is, "too rarely!" – and you have the time, then why not see as much of the world as you can?
Jerusalem, at the heart of Israel, lies at the crossroads of civilizations, at the juncture of three continents. From here, you can easily plan a short jaunt to several other popular vacation destinations.

From Jerusalem, you can easily extended your trip to include:

Eilat - How about balancing out the spiritual and historical aspects of Jerusalem with the scuba diving, swim with dolphins and fun in the sun typical of Eilat holidays? It's all just a bus ride away …


Cyprus – add one or more Cyprus tours to your vacation for a few days of Mediterranean beaches and medieval architecture!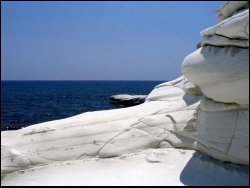 Italy - continue your Mediterranean tour by exploring another land lush with history and wild beauty. To plan a tour of Tuscany's wild side, or just to enjoy a virtual visit to its Mediterranean coastline and medieval villages, visit The Maremma Guide. Take a walk on the Tuscan wild side, far from the madding crowd...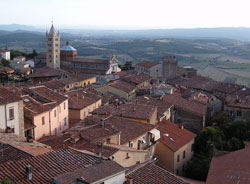 Egypt – after Jerusalem, why not plan a quick jaunt to see the pyramids of Giza?





Istanbul – another crossroads of cultures, this ancient city's Bosphorus bridge connects two continents, Europe and Asia.




Cross over to Jordan to take in Petra Aqaba and world-famous snorkeling. The ancient city of Petra is a UNESCO world heritage site.






Photo credits: Maremma rooftops by Markus Bernet under a CC by 2.5 license.







Return from Adding More Destinations to Your Jerusalem Vacation to
Jerusalem Home page