Getting Around Jerusalem by Taxi




The fastest and most convenient way of getting around Jerusalem is by taxi. They are plentiful, less expensive than in many other Western capitals, and you don't have to worry about parking or getting lost.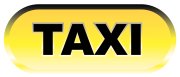 It can also be an adventure - one of those Jerusalem travel stories you'll tell folks back home. Cab drivers in Israel tend to be real characters. People have written books about the tales they've heard in Israeli taxis, so don't be surprised if your driver starts a conversation, or launches into a political speech.

Depending on your driver, you can get populist opinions on almost any issue, hear first hand accounts of life during the war of independence, get your astrological chart done or find a greatly knowledgeable tour guide, all by getting around Jerusalem in a taxi.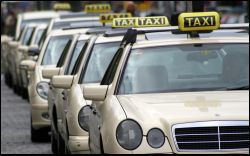 You can flag a cab off the street almost anywhere, at any time of day. If you are in a hurry, though, you can also call and order one, or ask the concierge of your hotel to do so. There is a small surcharge for ordering ahead.

When you get in the cab, make sure the driver turns on the meter, which is usually located in the middle of the dashboard. Very often, when you get in and give the driver your destination, he will quote you a price. If you agree to the price, he won't turn on the meter. Quoted prices are usually within a shekel or two of what you'd pay on the meter and often come out a little cheaper, especially if there is a lot of traffic. Even though the practice is common, it isn't legal. So don't feel you need to agree. Most cabbies will turn the meter on if you insist – as they must.

It doesn't happen often, but if the cabbie refuses and says his meter is broken – get out of the car. If the meter is really out of order, it's illegal for him to take fares. If it isn't really out of order, he's taking you – and your wallet – for a ride.

Fares

Taxi fares are set by the Ministry of Transport, so you'll pay the same on the meter no matter which cab company you use. There are two tariffs: the daytime tariff 1 (from 5:30 am to 9:00 pm) and the nighttime tariff 2 (from 9:00 pm to 5:30 am). The higher nighttime tariff also applies on Friday afternoons, Saturday nights and in the hours just before and after a holiday. In addition, there's a fixed surcharge for luggage in the trunk and for each passenger after the first two.

Return from Getting Around Jerusalem by Taxi to Transportation page

Return to Home page
Traveler's Prayer
Our Gift to You!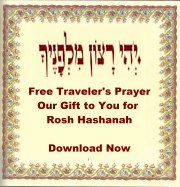 ---
Take us with you!
Only have a day or two in Jerusalem? Download our guidebook and make the most of your time here.
Introduction to Jerusalem: A Guide to the Holy City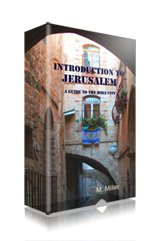 "As we had limited time in Jerusalem, I purchased your mini guide book and found it very informative. Thanks!" - Brian, S. Africa


---

Top 5 Jerusalem Hotels
Click here for the top 5 discount hotels in Jerusalem.
---
Learn to Speak Hebrew:

---
Make Jerusalem part of your life:

Subscribe to our FREE newsletter.

---
Jerusalem Video
The 6-min virtual tour