The Dan Jerusalem Hotel

The view from the Dan Jerusalem looks overs the Old City is simply amazing. The trade off for the panoramic view is you aren't close to anything (except Hebrew University), but in a taxi, you aren't too far from the center of town.
The rooms are clean, service is friendly, breakfast is very good, and there's even a full-service spa, tennis courts and an outdoor pool - with a great view.

The Dan Jerusalem used to be the Hyatt Regency. It was the focus a huge zoning battle when it was built in the 1980s: it was originally planned as a sky scrapper, at a time when Jerusalem had none and didn't want any. Eventually, the present, hill-hugging design was approved and the hotel is a landmark.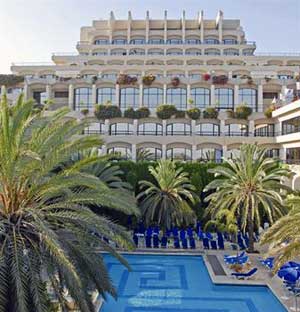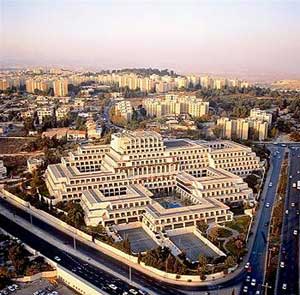 Make your reservation at the Dan hotel here.

Click here to find more discount hotels in Jerusalem.