Jerusalem Events December 2012
The Best Things to Do in Jerusalem in December
Jerusalem events in December highlight the fact that this is, of course, holiday time. 
Hannukah is the main feature of the month, and with kids being off from schools, you'll usually find a whole array of activities for children during the eight days of the holiday. They run the gamut from hands-on crafts festivals to activities at the mall, puppet shows and concerts.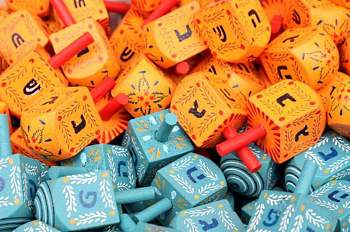 Hannukah dreidels in Jerusalem's Market. Photo: Adiel Lo, ccby3.0
The same is true for adults - there's usually a bewildering choice of new family activities or concerts for grownups being offered all over town.
Christmas in Israel, on the other hand, is a more introspective, subdued affair than in the rest of the world.
And in addition to the holidays, there are several cultural Jerusalem events that highlight December year after year.
For a listing of daily Jerusalem events happening in December 2012, or to sync the details of a particular event to your own mobile calendar, please check here.
Click here for other recurring annual Jerusalem Entertainment events.

To add an event to our December Calendar, use the form at the end of this page.
Things to do in Jerusalem in December:

Chanukah in Israel
This is one of the highlights of this time of year.
Chanukah in Israel has its own special flavor and scents: You know Chanukah is around the corner when you start seeing and smelling the trays of fresh doughnuts in the shops. (Bake your own taste of Chanukah with our Israeli baked doughnut recipe here.) They're called sufganiyot over here and you won't find them at any other time of year, so grab one while you can!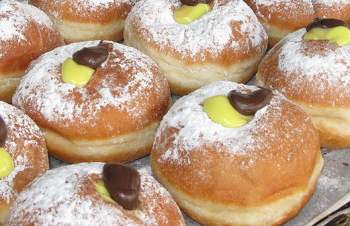 Sufganiyot at Machane Yehuda. Photo: Yonina, ccby3
Stroll through the religious neighborhoods of Geula and Meah Shearim and you'll see menorahs, oil lamps, candles and wicks galore. The preferred tradition in Jerusalem is to light oil lights rather than candles.
In addition, Israelis are particular is referring to what we call a "menorah" as a "chanukiah" – an eight-day Chanukah lamp. They reserve the word "menorah" for the seven-branched menorah that stood in the Temple, of which you can see a real-sized model in the Old City by the Temple Institute.

Another Israeli tradition that makes the holiday special is to light the chanukiah outside, in order to better publicize the holiday's miracles.
This means that many families place theirs in the street, in glass boxes. Others light them on their windowsills, so that even if they light inside, the ligths will be visible from the street.
Take a walk through the quaint neighborhoods of Jerusalem on a Chanukah night and spot the lights – it's heartwarming and very romantic. (Find Chanukah menorahs – chanukias – and other Chanukah gifts in our Chanukah store or sign up for an online Hebrew course by December 16 and get a free silver menorah.)
Hannukah Jerusalem Events
If you want to participate in a unique nighttime exploration of the city, join a Candle Light Jerusalem Scavenger Hunt that combines the fun of a Scavenger Hunt with the magical mystery of Chanukah nights in Jerusalem. (See below for details.)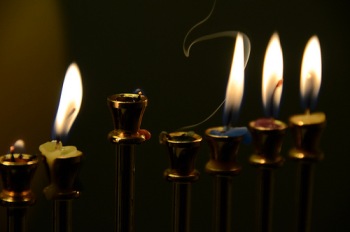 Hannukah menorah. Photo: slgckgc, ccby2
There are also many Jerusalem events and holiday-themed activities for kids, such free shows for kids at Malha Mall and a variety of activities, arts and crafts, science workshops and performances at the Bible Lands Museum, the Bloomfield Science Museum and the Israel Museum.
There's more of the same for kids plus a lot more for adults at the Mamilla Mall, along with an exhibit of menorahs along the pedestrian mall.
When is Hannukah:
This year Hannukah runs from sundown December 8 through December 16.
Public Candle Lighting Ceremonies: You can join the crowds for festive public candle lighting ceremonies at:
Nahalat Shiva St, December 9, 2012 – Mayor Barkat will light the menorah at 6 p.m.
Mamilla Mall – in the inside mall at 5:00 p.m daily, 7:00 on Sat. Dec. 9th and at 6:30 p.m. daily, 7:45 on Sat. Dec 9th, in the outside mall by the Shlomo Hamelech Street entrance.
Candle Light Jerusalem Scavenger Hunts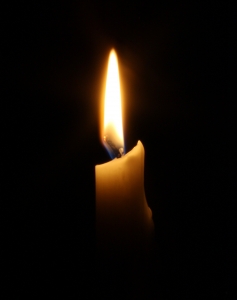 We always highly recommend Jerusalem Scavenger Huntsas one of the more intriguing and creative Jerusalem events. At Hannukah time, they're extra special. Experience Chanukah in Israel like you never have before.
By the Hannukah lights, you'll explore the streets, see the sights, hear the stories and feel the vibe of Jerusalem's picturesque neighborhoods.
There are three Open Hunts scheduled for individuals or groups smaller than five people. (Group hunts are available every day. )
When:
December 10, at 10:00 in the Old City. (Daytime hunt)
December 12, at 17:15 in Nahlaot. (Candlelight)
December 13, at 17:15 in the Old City. (Candlelight)
Tickets: 80 shekels for adults, 60 for kids over 5 years old. Advanced registration required - space is limited.

Focus Jerusalem: Guided Photography Walk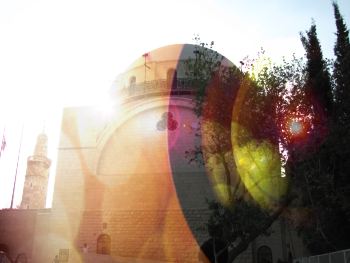 See Jerusalem through a different lens. This Hannukah, take a special guided walk for photographers through Jerusalem's side streets.
The walk is for both amateur photography enthusiasts and professionals. The small group size and slow pace allow you time to set up and really get those special shots.
Suitable for children over age 10 with camera.
Cost: 50 shekels per person or 250 shekels per family/group
When: December 12, 2012.
Meet at 3:30 p.m. in front of the Inbal Hotel. Advance booking required. Please use the form below to pre-register or to request additional details.
International Jazz Festival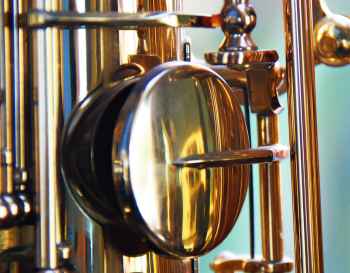 Increasingly, musical Jerusalem events draw first-tier artists from all over the world, and the Jazz Festival is no different. During a short five-day period, an impressive roster of performers manage to put on somewhere around 70-80 concerts, which means that if you're a Jazz freak, you could conceivably spend all day doing nothing but immersing yourself in music.

When: 28 November to 3 December, 2012
Where: Harmony Hall, 27 Hillel St.
For program and tickets, contact JazzGlobus here.
Jerusalem Jewish Film Festival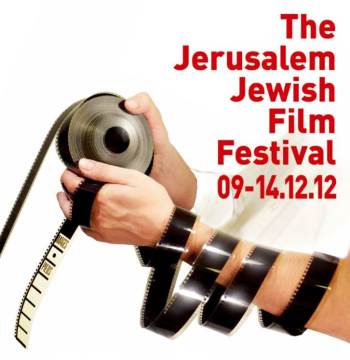 A feature of year-end events, the Jerusalem Jewish Film Festival brings together Jewish film and filmmakers from Israel and abroad. The program includes full-length features, as well as a good number of documentaries and shorts.
Selections for the festival – usually over 50 of them screened in a week-long period – include movies that explore themes of Jewish identity, relations between the Diaspora and the State of Israel, Jewish faith, culture and relationships with other religions and peoples.
There is always a large subset of films dealing with Holocaust issues, in their own category.
In addition, each year, the festival organizers select classic films that showcase either a particular aspect of Jewish cinema or a particular Jewish filmmaker or movement.
There is so much to choose from that there's bound to be something for everyone.
The festival is usually held during the Jewish holiday of Hannukah, or in the week immediately preceding or after it, so for many people, it has become one of those Jerusalem events that's a feature of the season.
This year, the Jerusalem Jewish Film Festival takes place:
When: December 9-14, 2012

Where: Cinemathetque – Israel Film Archive, 11 Hevron Road.

Admission: 38 shekel per movie. Tickets go on sale December 2, 2012. Order them online at the Jerusalem Jewish Film Festival website, where you can also view the full movie schedule. Tickets also go on sale at the door one hour before the first screening of the day until the last show begins.
Hamshushalayim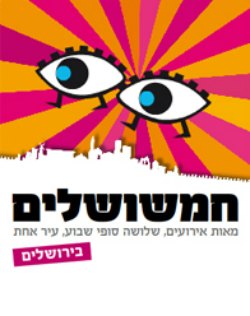 Hamshushalayim is a creation of the Jerusalem Municipality, meant to attract tourists during what is otherwise a typical lull following the high of the Sukkos holiday – the three first weeks of December. In an effort to encourage more visitors to the capital, participating hotels offer three-day special rates for the first three weekends of the month and many restaurants offer discounts as well. Over the years, it's become one of the standard December Jerusalem events.
The funny sounding name for the series of events is a combination of Hamshush and Yerushalayim. Hamshush is army slang for a long weekend and is an abbreviation of yom Hamishi (Thursday), yom Shishi (Friday) and Shabbat (Saturday). Mix it up with the Hebrew name for Jerusalem and that's what you get: Hamshushalayim!
When: Dec 1-2, 7-9, 14-16

Where: Ask your hotel if they are offering the Hamshushalayim special: 50% off the first night on a 2-night reservation for any of the first three weekends in December.
Many tourist attractions are free or offer substantial discounts. There's also a burst of entertainment on offer: Street musicians and concerts, ranging from opera, to klezmer, a cappella performances and Russian folk songs just to name a few.
Want to Tell Others About a Jerusalem Event for December?
Tell us where it's being held, the dates, times, admission fee, and who's sponsoring it.

Most important, tell us why others will enjoy it.

Also be sure to let others know where they can get more information about the event (phone # and web address).

Please include your name and location on the submission form, and at least 1 photo or image to represent the event. Submissions without your name and contact information will not be accepted. Submissions with photographs will be given preference.


Jerusalem Events December > Calendar

Jerusalem Home page