Jerusalem Events March 2016

The Best Things to Do in Jerusalem in March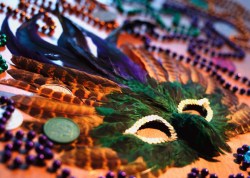 Shushan Purim in Jerusalem

Jerusalem events for the month of March peak with the Jewish holiday of Purim, which comes unusually late in the year. Get set for much levity, good cheer and fun to the entire month.
Dressing up is very much a part of the holiday. This explains the crazy costumes you'll see in many shop windows and the kids or teens walking around with their faces painted.
Jerusalem is special when it comes to Purim. While the rest of the world celebrates Purim, Jerusalem celebrates Shushan Purim, a day later. Thus the ranks of our city swell as people from all over Israel travel to Jerusalem for a second day of revelry.
This year, Shushan Purim will be celebrated on Friday, March 25, 2016.
Enjoy the day by strolling through the streets, watching the kids and adults in costumes, delivering treats to friends and distributing charity.
(To find out more about how to celebrate the holiday, wherever you are, visit the Chabad Purim website. To make a Purim donation to our fund for disabled children in Jerusalem, click here.)

Some of the Jerusalem Purim offerings this year include:
Purim Carnival at Safra Square, with children's performers,  costume prizes, bands, clowns and more.  March 25, from 11:00 to 15:00. Entrance is free. The light trains stops at Safra Square, so it couldn't be easier to get there. In case of rain, the event will be held at Cinema  City.

Puppet workshop and Purim parade. The event begins with a puppet show - "Three Pandas and Goldilocks" (in Hebrew) - at the Train Theater, followed by a musical parade to the Inbal Hotel, where children and their parents will do crafts. Tickets available from the Train Theater website.

Here are some more things to do in Jerusalem in March. Events are listed in order of their appearance on the calendar and, obviously, not in order of importance.
Jerusalem Ice Skating Rink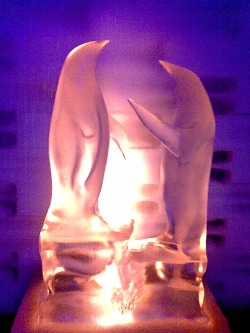 Yambakerach is what it's called in Hebrew: Yam (sea, or the abbreviation for Jerusalem) + Kerach (ice).  Jerusalem on Ice.
The Jerusalem ice skating rink has been a popular attraction for four years now.  This year, it's enhanced with ice skating performances on Wednesday evenings. 
The rest of the time, the public is welcome on the rink. There are plastic penguins for kids to hold onto while they learn to skate, and sliding seals for the younger ones to sit on as parents push them around the rink.
Yambakerach is right next to the First Train Station, with its many cafes and restaurants where you can recuperate and warm up afterward!

When: March 3 until April 30, 2016.

Hours: Sun-Thurs 15:00 to 23:00; Fri 10:00-15:00. During Purim vacation, the rink will be open 10:00 to 23:00.

Where: Cinema City

Admission: 40 shekels for adults; 30 shekels for children under 12; 35 shekels with a Yerushalmi card.
For details, call 02-547-9400 between 8:00-20:00.
Tickets can be bought at the door or online at www.cinema-city.co.il.
Price includes rental of ice skates, so be sure to check your shoe size in European format (not US) so you can get the right skates.

---
Jerusalem

>
Jerusalem Events Calendar
> March
---
Don't Miss What's New in Jerusalem!

Stay up-to-date with all that's new in Jerusalem and on this site. Subscribe to the RSS feed at the top of the navigation bar over on the left and you won't miss a thing.
And sign up for our free monthly newsletter to stay abreast of what's going on, as well as new discoveries, seasonal events, cool Jerusalem tours and exciting activities.