Going to Jerusalem
From Ben Gurion Airport
Going to Jerusalem is fairly simple, especially if you're landing at Ben Gurion Airport in Tel Aviv. (If you want to go to Ben Gurion from Jerusalem – click here.)
Public transportation offers several choices and we cover each of them here: bus, shared taxi (sherut), taxi and train.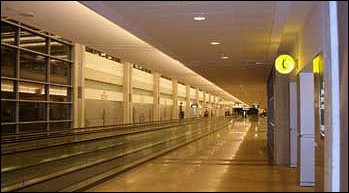 Shared Taxi

A shared taxi is often the best option. These taxis leave the airport once there are enough passengers going to Jerusalem to fill up the vehicle.
Although this costs somewhat more than the bus (the fare is approximately $15), the advantage is it will take you directly to your address. The down side is that while it can take only 40 minutes to get from the airport to Jerusalem, you might spend another hour in the van, circling around until the taxi has dropped off all its passengers.
Shared taxis operate from outside the airport. You can also book them online:

Public Bus

At Ben Gurion Airport take a shuttle from your terminal to the Ben Gurion Airport El Al Junction.
Egged bus 947 leaves the junction approximately every 20 minutes for the Jerusalem Central Bus Station, starting at 6:17 a.m. through 22:22.
Fare is 21.50 shekels.
Going to Jerusalem takes about 1 hour and 10 minutes.
Taxi
You can hail a taxi at the official taxi stand outside the arrival hall, or call a cab company. If you have lots of luggage, or more than four people in your party, ask for a large vehicle. By law a regular taxi can only take four passengers.
Average cost to/from Jerusalem should be around 180 shekels, perhaps a bit more if you have more than two passengers or lots of luggage. If the cab driver quotes a much higher figure, though, negotiate him down, or try a different cab.
Going to Jerusalem From Ben Gurion Airport byTrain: The Scenic Route

The train between Jerusalem and Tel Aviv is a relatively new institution – only a few years old. Israelis don't seem to have got used to the idea yet, which means the trains are usually not so crowded. They're clean, comfortable and run on time.
Once you pass the city of Beit Shemesh, the tracks wind through the mountains and you may spot deer as you go through the forest. It's a pleasant way to travel.
Going to Jerusalem by train – or taking it from Jerusalem to Tel Aviv – for a day trip is a fun way to travel with the kids.
But we don't recommend it when you've just landed at the airport after a long flight!
Not only does it take twice as long as the bus, you have to change trains in Tel Aviv. But if you just love trains and can't pass up this opportunity - here's how:
From the Airport, the train leaves approximately every 2 hours. Get off at the Tel Aviv HaHagana station, and wait on the same platform for the train to Jerusalem. The train makes two stops in Jerusalem – the first is the zoo. Stay until the end of the line at the Jerusalem Train Station (Malha). The train station is on the outskirt of town. You'll have to pick up a cab to get to your hotel.
The trip takes between 1:40 and 2:30 hours, depending on the number of stops.
Find out more about Israel Railways here.

One-way adult fare: 23.50 shekel; return fare: 42.50 shekel
One-way child (under 10) fare: 19 shekel; return fare: 38 shekel
Jerusalem

>
Transportation
> Getting to Jerusalem from Ben Gurion Airport
---
Don't Miss What's New in Jerusalem!

Stay up-to-date with all that's new in Jerusalem and on this site. Subscribe to the RSS feed at the top of the navigation bar over on the left and you won't miss a thing.
And sign up for our free monthly newsletter to stay abreast of what's going on, as well as new discoveries, seasonal events, cool Jerusalem tours and exciting activities.