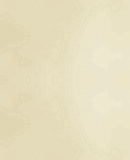 Almond trees and poppies are blooming all over the city, Passover is upon us, and Jerusalem has so much to offer!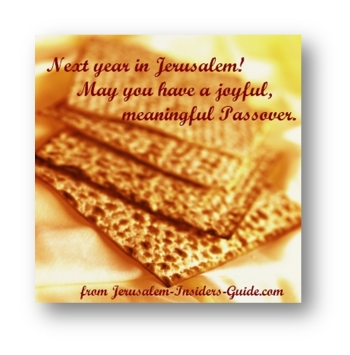 ---
Contents


What's New in Jerusalem

Happy Passover

On Our Site

Join Our Jerusalem Community

Win 2 Round-Trip Tickets to Israel

What's New in Jerusalem
It seems Jerusalemites come out in full force during Passover, enjoying our parks and public attractions to the fullest. In addition to old favorites, such as the obligatory visit to the Old City and the City of David, here are few other family-oriented activities that children will enjoy:

The Jerusalem Bird Observatory is hosting tours for the whole family during its Bird Migrations Festival. Call for tickets, hours or information: 02-653-7374.

At Ein Yael's Mud Festival, you can learn to build mud huts and other traditional arts and crafts in a beautiful, rustic setting. There's also a petting zoo. Ein Yael is located across from the Jerusalem Malcha mall and the Zoo. Hours: Sun-Thurs 10:00-16:00; Tel: 645-1866.

Children get free admission to the Israel Museum during Passover, where they can enjoy a host of hands-on activities.

The Bloomfield Science Museum has a variety of science workshops for children all week long.


---
Happy Passover
Or as we say in Hebrew, Chag Pesach Kasher ve'Same'ach. Find out more about traditional customs and foods, along with a host of luscious recipes, or find a seder near you at Passover Unwrapped, Chabad's Pesach website.

Fortunately, you still have time to shop for the holiday. You'll find Haggadahs, seder plates, Passover cookbooks and other gifts at our Passover store. By purchasing from our Amazon store, you'll also be helping us keep the Jerusalem Insider's Guide going strong.

And by the way, our guidebook, Introduction to Jerusalem: A Guide to the Holy City, makes a great gift, too. You can download the e-book or order a printed copy right here.


---
On Our Site
Our long-awaited new feature is finally here: Place your prayer in the Wall, no matter where you live!

Use the confidential form on our site and we'll place your prayer in the Western Wall in Jerusalem for you. The service is free, although since Jewish tradition teaches our prayers are more readily accepted when accompanied by acts of charity, we also offer you the opportunity to make a donation to our fund for handicapped children in Jerusalem. May your prayers always be answered for the good.

Come live like an Israeli! Instead of booking a generic hotel, why not rent an apartment in Jerusalem? Israel apartments offer you comfort, total privacy and the opportunity to experience daily life as a Jerusalemite.

Do you need a visa? Can you find an ATM? Need an immunization to come here? Find this and the answers to many other need-to-know Israel travel questions.

We hope to see you soon in our favorite city. May you have a wonderful holiday!


---
Join Our Jerusalem Community
Do you have a memorable anecdote from a trip to Jerusalem? Photos or a travel tip to share? Want to connect with other lovers of Jerusalem? Have an event in Jerusalem you want to advertise? (It's free!)

Drop by our forum – YOUR Jerusalem – and let's get to know each other.

And if you enjoy the Jerusalem Insider's Guide – please let others know about us. Every bit helps!


| | |
| --- | --- |
| Win 2 round trip tickets to Israel! | |
| | | | |
| --- | --- | --- | --- |
| | | Join one of our Hebrew or Biblical Hebrew courses by May 1st and automatically enter a raffle to win 2 round trip tickets to Israel including a guided tour of Jerusalem by IsraelExperts. | |
---
Don't Miss Out!


Please forward our newsletter to your friends. It is published bimonthly. If you don't want to miss anything in between newsletters, please subscribe to our RSS feed – that means Really Simple Syndication, and it couldn't be simpler.

Visit our blog and use the orange RSS button in the left-hand column to automatically add the feed to your feed reader. Or, copy and past this link into your feed reader: https://www.jerusalem-insiders-guide.com/Jerusalem.xml.

Happy holiday season to all. One small candle can dispel a lot of darkness, so may light always shine in your lives and may your own light shine ever brighter.

Blessings from Jerusalem,
Myriam





Take us with you!
Only have a day or two in Jerusalem? Download our guidebook and make the most of your time here.

Summer Special:
Save over 30%!
Introduction to Jerusalem: A Guide to the Holy City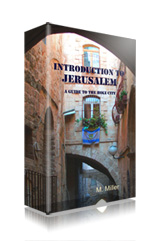 "As we had limited time in Jerusalem, I purchased your mini guide book and found it very informative. Thanks!" - Brian, S. Africa


---
---
Top 5 Jerusalem Hotels
Click here for the top 5 discount hotels in Jerusalem.
---
Learn to Speak Hebrew:


---
Book Your Tours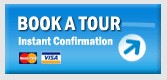 ---
Make Jerusalem part of your life:

Subscribe to our FREE newsletter.



---
Jerusalem Video
The 6-min virtual tour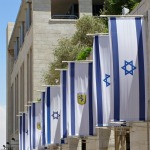 ---