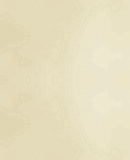 As always, Jerusalem is a happening place and there's so much to share in this month's issue! Here we go:


---
Contents for Issue No. 9
Jerusalem Best City in Middle East

What's New at Jerusalem Insider's Guide

Summer Fun and Festivals

Dig Jerusalem

What's New in Jerusalem

Jerusalem and Israel Around the Web


---
Jerusalem Best City in Middle East
This month, Travel and Leisure Magazine announced what we already know: Jerusalem is the Best City in Africa and the Middle East. Tel Aviv came in third in the poll, so Israel dominated the top 3 slots. (Cape Town came in second, and I can't argue with that – it's a lovely city, too!)

Is this starting to sound familiar? If you recall, our last issue announced TripAdvisor's choice of Jerusalem as one of the world's top 10 destinations for culture and sightseeing.

No doubt about it: Jerusalem is the best!

So make sure you get the most of your visit - download your copy of Introduction to Jerusalem: a Guide to the Holy City. This handy guidebook – which is available both as an instant downloadable e-book and in printed "real" book format – is based on the questions we get the most frequently from visitors to the website.

The 30-page book will help you come to Jerusalem prepared to enjoy your best trip ever. It will tell you what you shouldn't miss, how and where to change money, when the best time to come is, and what to see and do. Get your copy here.


---
What's New at Jerusalem Insider's Guide
We've got a new partner: TripAdvisor and Jerusalem Insider's Guide have now paired up. Access TA through our website and:



If you're looking for an exciting place to visit from Jerusalem, why not indulge in two or three days of Eilat holidays? We did just that last month and had a wonderful time snorkeling the Coral Reef and playing with dolphins. The youth hostel lived up to the reputation of all Israeli youth hostels – fantastic. And best of all, you can now book your stay there, as well as at any of the Jerusalem youth hostels, through our website.

I recently read that one of Oskar Schindler's factories in Krakow is being turned into a museum. While many people have heard of Schindler (yes, of the movie Schindler's List), few realize that this righteous man is buried in Jerusalem. Visit Schindler's grave on Mt. Zion.

Biblical or Classical – We Can Help You Decide the Best Way to Learn Hebrew for You

Have a look at this video and see how you can learn to speak Hebrew with an experienced Israeli teacher without ever having to leave your home! Besides the convenience, it's the best way to learn Hebrew, hands down. (Short of moving here yourself …;) And be sure to check out our other resources and reviews of various Hebrew language study programs.


---
Summer Fun and Festivals
Dig Jerusalem

Here's an exciting program that will provide participants with a unique appreciation of Jerusalem's historical importance: Kibbutz Ramat Rahel's Archaeological Project is calling for volunteers for its summer session.

Ramat Rahel was first settled in the 7-8th centuries BCE and remains from the Judean monarchy period, through the Roman and Byzantine periods have been excavated on the site. The present excavation is a joint project of Tel Aviv University and Heidelberg University and this season – August 15 to 27, 2010 - is slated to be the last season at this site which has been excavated since the 1930s.

It's your last chance to dig Jerusalem at Ramat Rahel and uncover past mysteries. Find out more and sign up for the dig here.


Fairs and Festivals

Enjoy free ethnic Israeli music and world music performances on Thursday nights at Safra Square. Shows begin at 21:00. July 22 – Nino Biton and the Maghreb Orchestara. July 29 – Popular Russian songs.

Summer Fridays on Shatz pedestrian mall features 150 craftsmen, artists, street theater and live music on the street below Bezalel Art Institute.

You can also enjoy a variety of performing artists, music, dance, and art exhibits on Thursday evenings at the Alrov Mamilla mall.

And get ready for the biggest fair of them all: the International Arts and Crafts Fair is coming up, August 2-14.


---
What's New in Jerusalem
Israel Museum reopens – new and improved

Today, July 26, the Israel Museum flings its doors wide open once more. After two years of construction, the museum's new wings and revamped public spaces will be open to the public. Since many of the galleries have been closed during this time, it's welcome news for Jerusalem travelers. There'll be a series of inaugural events to showcase the new spaces through the rest of the summer, starting with concerts in the Billy Rose Sculpture Garden on July 27 and 29.

Baal Shem Tov exhibit at the National Library

The National Library on the Givat Ram campus of Hebrew University is holding a special exhibit commemorating the 250th anniversary of the death of the Baal Shem Tov, the founder of the Chassidic movement, as well as the bicentennial of the death of Rebbe Nahman of Breslov, the founder of the Breslov Chassidic dynasty and the Baal Shem Tov's great grandson.

The entrance of the library features a reconstructed 18th century study hall and the exhibit includes the last known letter written by Rebbe Nahman, to his grand daughter Aidel, which is on display for the first time. There are also audio-visual displays and a Chassidic-tale corner.

The exhibit is free and runs until October 1.

New Bus Route to Old City

As of June, private cars are no longer allowed in the Old City between 9:00 and 18:00. (Old City residents and those with a disabled parking card are allowed access as usual.) There's a new bus route to compensate – the No. 38 bus. Those riding the bus get a discounted rate at the Mamilla-Alrov and Carta parking lots near the Old City and can park free at Harakefet parking lot. As with other bus lines, you may ask the driver for a free transfer pass (ma'avar) if you want to switch to another bus line within 75 minutes of buying your ticket.

Every hour on the hour, the 38A bus will run the full route to the city center, while the 38 bus will run an abbreviated circular route through the Armenian and Jewish quarters, to Mt. Zion, pass the King David Hotel to Mamilla through to Jaffa Gate again.

Oldest Piece of Writing Discovered in Jerusalem

It's the latest in the long stream of amazing discoveries being unearthed in the Ophel area: a small fragment of an ancient tablet with Akkadian writing, in cuneiform script that scholars say dates to the 14th century BCE. Read more about it here, in this article from the Jerusalem Post.


---
Jerusalem and Israel Around the Web
The first half of 2010 was a record breaker for Israeli tourism, especially for Christian pilgrims – you came in droves! Keep on coming!

The "disruptive force of their ideas" is what placed three Israeli companies on CNBC's list of Europe's 25 most creative companies. The only countries with a larger representation on the list were the UK and Netherlands. Not bad for a country whose entire population is about equal to that of London!

Israel disproportionately shines in the sciences, too: Two of The Scientist's top 10 best international academic institutions for scientists to work for are located right here in Israel. The Weizman Institute of Science is No. 2 on the list (University of Queensland took the top spot) and Jerusalem's very own Hebrew University was ranked No. 5.


---


Remember, you can relive your vacation by telling us all about your trip and experiences at YOUR Jerusalem, our online community where you can post your stories and photographs and meet other like-minded lovers of Zion! We're looking forward to hearing from you.


---
Don't Miss Out!


Please forward our newsletter to your friends. It is published bimonthly. If you don't want to miss anything in between newsletters, please subscribe to our RSS feed – that means Really Simple Syndication, and it couldn't be simpler.

Visit our blog and use the orange RSS button in the left-hand column to automatically add the feed to your feed reader. Or, copy and past this link into your feed reader: https://www.jerusalem-insiders-guide.com/Jerusalem.xml.

Blessings from Jerusalem,
Myriam

---
Take us with you!
Only have a day or two in Jerusalem? Download our guidebook and make the most of your time here.

Summer Special:
Save over 30%!
Introduction to Jerusalem: A Guide to the Holy City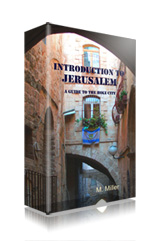 "As we had limited time in Jerusalem, I purchased your mini guide book and found it very informative. Thanks!" - Brian, S. Africa


---
---
Top 5 Jerusalem Hotels
Click here for the top 5 discount hotels in Jerusalem.
---
Learn to Speak Hebrew:


---
Book Your Tours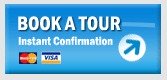 ---
Make Jerusalem part of your life:

Subscribe to our FREE newsletter.



---
Jerusalem Video
The 6-min virtual tour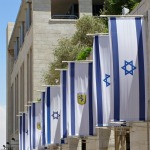 ---