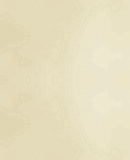 As we head into spring, Jerusalem prepares to celebrate Tu B'Shevat, one of several Jewish New Years. (Sounds confusing? We'll explain that in a moment!) In Jerusalem, almond trees are blooming, the ground is turning green and fertile and many new things are growing at our website as well.


---
The Jerusalem Insider's Guide Newsletter: Contents for Issue #5
Happy Tu B'Shevat

What's New in Jerusalem

What's New on the Jerusalem Insider's Guide website

Jerusalem and Israel News from Around the Web


---
Happy Tu B'Shevat!
If you thought the Jewish New Year was Rosh Hashana, you'd be right. But Judaism has several New Years. Tu B'Shvat, the 15th of the Hebrew month of Shevat, starts the year for the purposes of determining the age of trees. As such, it is an ecological celebration of trees and agricultural produce, and especially of the fruits that are traditionally associated with the Land of Israel. It is also a holiday of very deep Kabalistic importance that focuses intensely on the individual's spiritual development, through the Tu B'Shevat Seder.

This Jewish holiday is still rather unknown outside Israel. To find out more, visit Aish.com's Tu B'Shevat Center, where you can find videos, recipes, articles and even a step-by-step booklet on how to make your own unbelievable Tu B'Shevat Seder.

If you'd like to join in the spirit of the season, you can participate in a time-honored tradition and plant a tree in Israel.


---


What's New in Jerusalem

Mount of Olives Restoration Project

The City of David Archeological Park just unveiled a new website as part of its project of identifying and documenting tombstones on the Mount of Olives and uploading the data to the Web. The project aims to raise awareness of the City of David and to honor the memory of those buried in the cemetery, by telling the stories of the people buried in the there.

The Mount of Olives is Judaism's most famous cemetery. Burial on the Mount of Olives goes back 3,000 and researchers estimate there are over 300,000 graves on the mount. There are tombs dating back to the First Temple period, and burials continue there to this day. Hundreds of illustrious historical figures - from antiquity and modern days – are buried there.

After 1948, under Jordanian rule, the cemetery was systematically vandalized by the Jordanian army. Tombstones were destroyed, broken and uprooted and many were used to pave the floors of Jordanian army encampments. During this time, a road was paved from the top of the mountain southward, and the road to Jericho was widened, all on top of graves.

After the 1967 Six Day War, Israel set about slowly restoring its cemetery. However, there had been no major effort to map and record the graves and to decipher and restore the names on all the tombstones. Over 20,000 graves have already been mapped and incorporated into a database, in the first-ever attempt to restore the graves and record the history of those who were buried there.

The website allows you to search for specific names and upload additional data and photos of loved ones buried there. It also lets visitors create a tourist map and route of the graves that they wish to visit that can be printed complete with driving and parking instructions.

Simply browsing the website is a fascinating lesson is history.


Ben Yehuda Goes Green

Jerusalem's main pedestrian mall, Ben Yehuda Street, will go green in honor of Tu B'Shevat on Friday, January 29, 2010, between 10:00-15:00. The celebration will include stalls set up by nurseries selling plants, seeds and flowers and will feature live performances by ethnic groups, street theater, field artists, musical bands and dance ensembles.

A Tu B'Shevat Seder will be held by a group of rabbis and paytan singers with traditional Tu B'Shevat treats and refreshments. The event is sponsored by the Municipality of Jerusalem's Culture Department in cooperation with the Jewish National Fund.


New Multiple-Ride Bus Tickets

You can now ride several bus routes for the price of one fare. Egged, Jerusalem's public bus company, launched the new fare structure on January 1. When you buy a regular fare, you can now use your ticket on as many bus lines as you wish for the next 75 minutes. If you get on the bus in the 75th minute – it's OK, you can stay on till the end of the ride.


---


What's New on the Jerusalem Insider's Guide Website

Send your news with thoughts of Jerusalem with our new unique Jerusalem greeting cards. Choose your card, customize your message online and have it mailed directly to your loved one, or order blank cards for yourself. The cards, designed especially for us, feature photographs of Jerusalem that have appeared on our website.

You can also share your news of Jerusalem at our Israeli News Forum, where not only can you get all your Jerusalem and Israel news in one place, you can throw your two cents in by leaving a comment, starting a debate, or tell us about any Jerusalem news you want to post. This is your news center.

Discover modern Jerusalem, with articles about the Israeli Supreme court building (and the Masonic conspiracy theorists who love to hate it), the restored Theodore Herzl museum and the Menachem Begin library, or take a virtual stroll through Nachlaot and Machane Yehuda, Jerusalem's colorful produce market.

Are you considering learning Hebrew? Before you decide to sign up for a class or buy a book, check out the many ways to learn Hebrew for the pros and cons of the different methods.

We share our Jerusalem with you – now you have the opportunity to share your experiences of Jerusalem with us and each other as well. YOUR Jerusalem is where you can meet like-minded lovers of Jerusalem. We're waiting for you to share your most moving or funniest Jerusalem experience or a best travel tip in our forum, please, stop on by and and let's get to know each other!


---


Jerusalem and Israel News from Around the Web

The tragedy in Haiti has been the focus of much of the world's thoughts and prayers this month. It was also the focus of an intense rescue effort by the Israeli army, which sent the first field hospital to arrive in Haiti. Follow the heroic mission day by day at this link.

The Milwaukee Public Museum, in Wisconsin, U.S.A., features an exhibit chronicling the discovery and preservation of the Dead Sea Scroll. This article about the exhibit gives a different look at what was happening behind the scene while bullets were flying in Jerusalem in 1948.

For off-line reading about Israel, the book in the news is undoubtedly Start-up Nation: The Story of Israel's Economic Miracle
, a fascinating, informative look at how Israel – a country of 7.1 million people, only sixty years old, surrounded by enemies, in a constant state of war since its founding, with no natural resources—produces more start-up companies than large, peaceful, and stable nations like Japan, China, India, Korea, Canada, and the United Kingdom. Very interesting reading indeed.


Happy Tu B'Shevat!


---

Don't Miss Out!

Please forward our newsletter to your friends. It is published bimonthly. If you don't want to miss anything in between newsletters, please subscribe to our RSS feed – that means Really Simple Syndication, and it couldn't be simpler.

Visit our blog and use the orange RSS button in the left-hand column to automatically add the fed to your feed reader. Or, copy and past this link into your feed reader: https://www.jerusalem-insiders-guide.com/Jerusalem.xml.

Blessings from Jerusalem,
Myriam

---
Take us with you!
Only have a day or two in Jerusalem? Download our guidebook and make the most of your time here.

Summer Special:
Save over 30%!
Introduction to Jerusalem: A Guide to the Holy City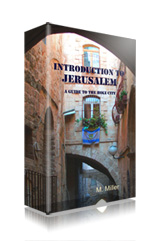 "As we had limited time in Jerusalem, I purchased your mini guide book and found it very informative. Thanks!" - Brian, S. Africa


---
---
Top 5 Jerusalem Hotels
Click here for the top 5 discount hotels in Jerusalem.
---
Learn to Speak Hebrew:


---
Book Your Tours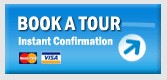 ---
Make Jerusalem part of your life:

Subscribe to our FREE newsletter.



---
Jerusalem Video
The 6-min virtual tour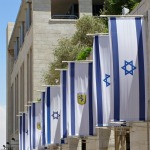 ---