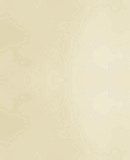 Happy Sukkos from Jerusalem Insider's Guide!

One of the most joyful holidays in Israel, Sukkos is a time when it seems most of the country is on vacation, enjoying family outings and picnics in the sukkos – the booths you'll find in most public places and on many a balcony.

Here are some highlights of what Jerusalem has in store this season:

Visit the world's largest Sukkah at Kikar Safra.

Catch the Priestly Blessing at the Western Wall on Sunday morning, Sept. 26, in the Old City. The Old City will be closed to cars, so plan to walk over.

During the week of Sukkos, dance the nights away at any of numerous concerts and traditional simchas beis hashoeva events. The latter are usually reserved for men, with the men dancing and women watching. But they're not all that way: Ladies – don't pass up the women-only simchas beis hashoeva concert by Tofa'ah, Jeursalem's no. 1 all-women rock band, on Sunday, Sept. 26, 8:00 at Matnas Romema, 5 Zichron Yaakov Street. (Read more about Tofa'ah and watch a video of the band in action here.)

The Jerusalem March, on Tues. Sept. 28, will march through the center of town. There will be associated children's activities going on all day at Sacher Park.

Have fun – and also reach out to others – at the Creating from the heart for the community fair to be held at the Alrov-Mamilla Mall, featuring 30 social organizations that help the needy and mentally disabled. Enjoy street performances, learn about activities, buy crafts and even sign up to volunteer. Sun. Sept. 26 to Tues. Sept. 28, 16:00 to 22:00. Entrance is free.

This is a time when walking tours abound. Click here for a list of English-language walking tours sponsored by AACI.

If you keep kosher, or are interested in the subject, you might want to take a walking tour of a truly different sort: Join Jerusalem Kosher News for a tour of Machane Yehuda, Jerusalem's picturesque produce market and learn about keeping kosher in Israel, Israeli produce and the laws of kashrus.


---

If it's your first time here, remember to take along our guidebook: Introduction to Jerusalem: A Guide to the Holy City, which you can download right here.

The 30-page book will help you come to Jerusalem prepared to enjoy your best trip ever. It will tell you what you shouldn't miss, how and where to change money, when the best time to come is, and what to see and do. Get your copy here.


---

When all the revelry is over and we're settling down to a long winter, relive your Jerusalem memories by sharing them with us at YOUR Jerusalem, our online forum. Share your stories, post your photos – we're waiting to hear from you!

As an aside, that's also when I'll be starting to teach a new course at Lander Institute: Jerusalem Academic Center. If you've ever wanted to start your own home business or leverage an existing business by using the internet – this course is for you. Click here for more details or contact me.
---
Don't Miss Out!
Please forward our newsletter to your friends. It is published bimonthly. If you don't want to miss anything in between newsletters, please subscribe to our RSS feed – that means Really Simple Syndication, and it couldn't be simpler.

Visit our blog and use the orange RSS button in the left-hand column to automatically add the feed to your feed reader. Or, copy and past this link into your feed reader: https://www.jerusalem-insiders-guide.com/Jerusalem.xml.

Blessings from Jerusalem,
Myriam

---
Take us with you!
Only have a day or two in Jerusalem? Download our guidebook and make the most of your time here.

Summer Special:
Save over 30%!
Introduction to Jerusalem: A Guide to the Holy City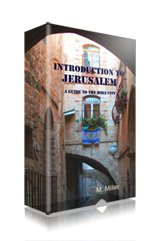 "As we had limited time in Jerusalem, I purchased your mini guide book and found it very informative. Thanks!" - Brian, S. Africa


---
---
Top 5 Jerusalem Hotels
Click here for the top 5 discount hotels in Jerusalem.
---
Learn to Speak Hebrew:


---
Book Your Tours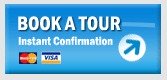 ---
Make Jerusalem part of your life:

Subscribe to our FREE newsletter.



---
Jerusalem Video
The 6-min virtual tour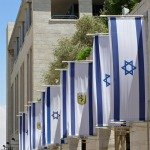 ---