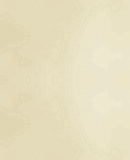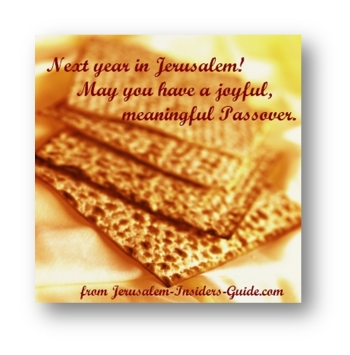 We at Jerusalem Insider's Guide wish you and your family a happy and kosher Passover!

Looking for some ideas of what to do during this week in Jerusalem? Check out these April Jerusalem Events for some fun family outings.


---
Don't Miss Out!


Please forward our newsletter to your friends. It is published bimonthly. If you don't want to miss anything in between newsletters, please subscribe to our RSS feed – that means Really Simple Syndication, and it couldn't be simpler.

Visit our blog and use the orange RSS button in the left-hand column to automatically add the feed to your feed reader. Or, copy and past this link into your feed reader: https://www.jerusalem-insiders-guide.com/Jerusalem.xml.

We hope to see you soon in our favorite city. May you have a wonderful holiday!

Blessings from Jerusalem,
Myriam





Take us with you!
Only have a day or two in Jerusalem? Download our guidebook and make the most of your time here.

Summer Special:
Save over 30%!
Introduction to Jerusalem: A Guide to the Holy City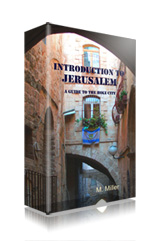 "As we had limited time in Jerusalem, I purchased your mini guide book and found it very informative. Thanks!" - Brian, S. Africa


---
---
Top 5 Jerusalem Hotels
Click here for the top 5 discount hotels in Jerusalem.
---
Learn to Speak Hebrew:


---
Book Your Tours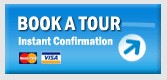 ---
Make Jerusalem part of your life:

Subscribe to our FREE newsletter.



---
Jerusalem Video
The 6-min virtual tour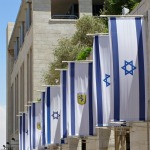 ---