Where to Stay in Tel Aviv:
Cheap Tel Aviv Hotels or the Top 10


Cheap Tel Aviv hotels or the greatest luxury – Tel Aviv offers both and everything in between, including several good Tel Aviv hostels and bed and breakfasts. It's also possible to find some very attractive vacation rentals.
Here are our visitors favorite three cheap Tel Aviv hotels, as well as the ten top-rated luxury hotels in Tel Aviv. Click on the hotel name for more details on amenities, to find reviews from other travelers and get the best rates.
Cheap Tel Aviv Hotels
Tel Aviv is a city renown for being expensive – so what's cheap is all relative. These three hotels charge under $150 a night, so they're among the cheapest you'll find in Tel Aviv, and yet they also get very decent reviews.


To compare hotel rates and availability in Tel Aviv, use this magic search box. Type in your dates and the search box will find you the best rates available.
Ten Top Best Hotels in Tel Aviv
Here are ten of the very best hotels in Tel Aviv. The list includes small, eccentric boutique hotels, as well as larger, full-luxury brand-name hotels, and an all-suite Best Western perfect for families:


To find more hotels, compare prices, and read what other travelers have to say about
hotels in Tel Aviv, click here.



Return from Cheap Tel Aviv Hotels or the Top 10 to Israel Holidays


Return to Jerusalem Home page.


Traveler's Prayer
Our Gift to You!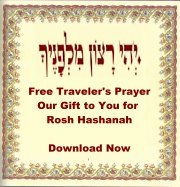 ---
Take us with you!
Only have a day or two in Jerusalem? Download our guidebook and make the most of your time here.
Introduction to Jerusalem: A Guide to the Holy City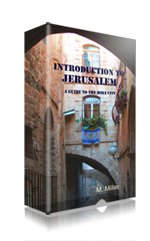 "As we had limited time in Jerusalem, I purchased your mini guide book and found it very informative. Thanks!" - Brian, S. Africa


---

Top 5 Jerusalem Hotels
Click here for the top 5 discount hotels in Jerusalem.
---
Learn to Speak Hebrew:

---
Make Jerusalem part of your life:

Subscribe to our FREE newsletter.

---
Jerusalem Video
The 6-min virtual tour